Kofola is one of the most popular Czech soft drinks. You can buy it everywhere, everywhere in the Czech Republic that is. It is said to be so local that it is in fact global. And the Czechs say with a hint of exaggeration that if you love it, then nothing else matters. Fall in love as well, it will keep you up and awake during your travels through the beauties of the Czech Republic!
The order was clear: produce a drink to rival Coca Cola
In the late 1950s, the Czechoslovak government ordered the creation of a drink that would be able to compete with American Coca-Cola. It was based on caffeine, which was created during coffee roasting, a mixture of herbs and various fruit substances. Although the ambition to become the world number one was not fulfilled, Kofola became one of the most popular Czech drinks. It's popularity was so immense that in Czechoslovakia at the end of the 1960s, the herbs needed for its production that had run out were being imported from abroad. Shortly after the Velvet Revolution, interest in it declined, for many it was a symbol of the totalitarian past. However, it soon returned to prominence and has remained there to this day. If you want to know more, read the whole story of Kofola.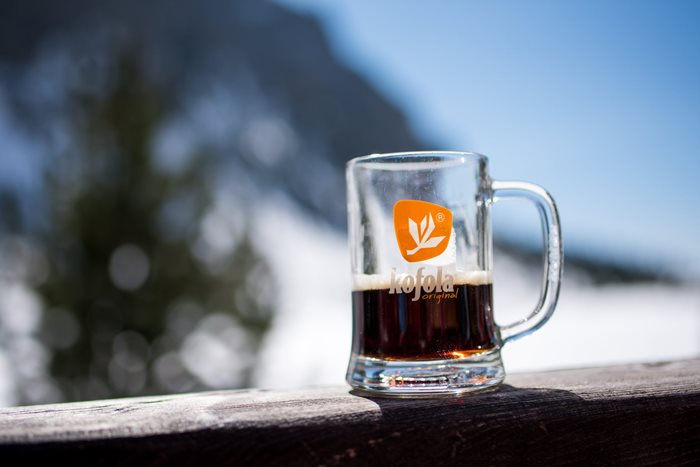 A revolution in Christmas rituals
Christmas carp is an inseparable part of any Czech Christmas dining table along with the ubiquitous smell of Czech Christmas cookies. And of course, watching traditional fairy tales. The cult fairy tale movie Three Nuts for Cinderella - a Christmas staple that every Czech has seen at least five times. But some time ago, another Christmas phenomenon was added - a funny Christmas spot with Kofola, which you just have to see to understand our sense of Christmas.