Enjoy the theatre like you have never before! Visit the Revolving Theatre situated in the middle of the historical Baroque gardens in Český Krumlov. The summer stage of the South Bohemian Theatre offers you ballet, opera and plays written specially for this unique venue. Everyone will be thrilled!
The Double Star Man
/ Petr Forman, Ivan Arsenjev
The story of a flying man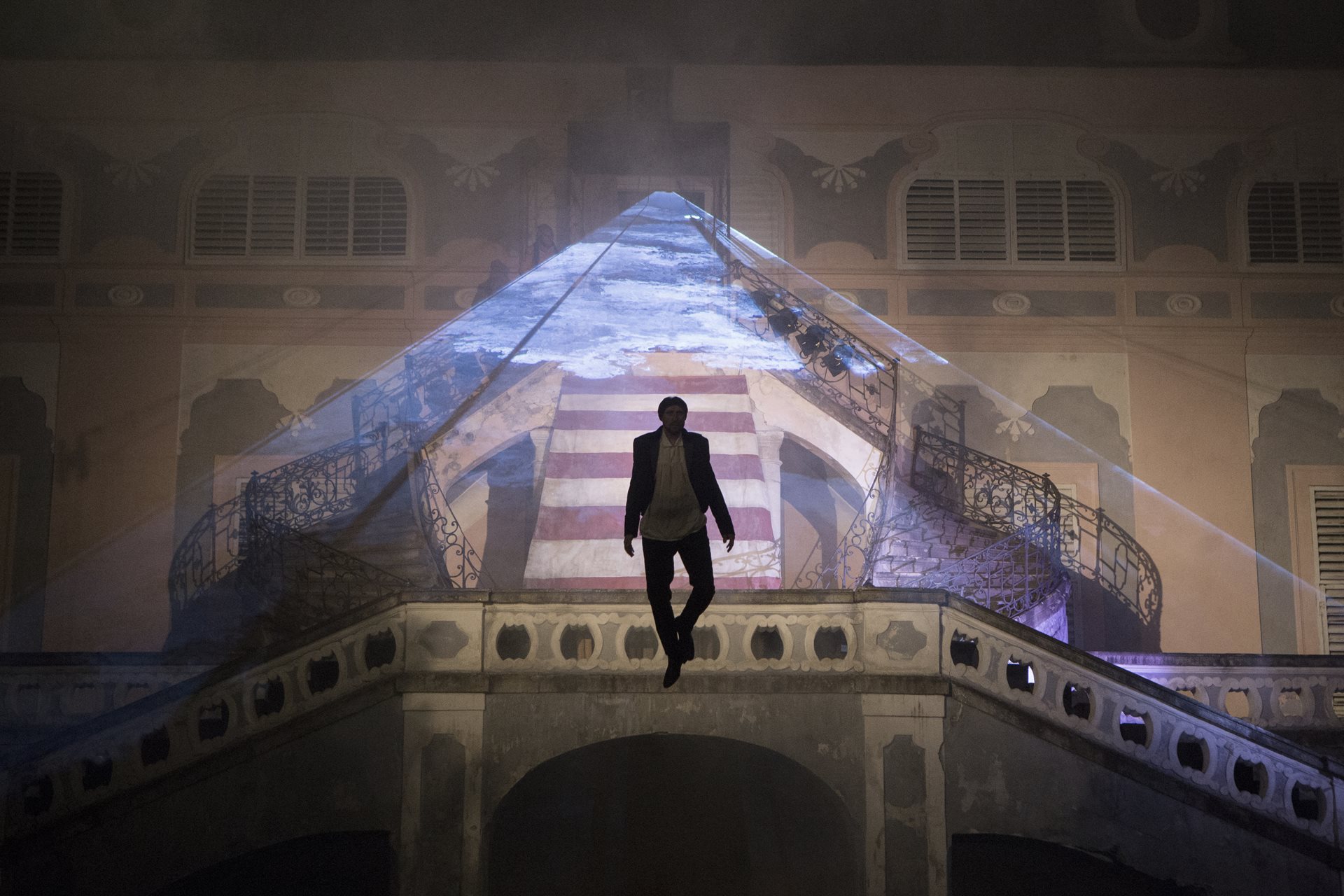 The luminous world of Alexander Grin, a furious dreamer. The endless feud of a free spirit with the shackles of the earth, a duel of love and fantasy against gruelling reality and a hatred which wounds. A mysterious man, miraculously walking through the air, encourages us never to give up our desires and dreams, because then we would no longer be living. This symbolical story filled with images, atmosphere and theatrical miracles opens up new possibilities of how to bring to life the castle park and the stage of the open-air theatre with the revolving auditorium.  
All performances offer
subtitles in German and English
and are also suitable for hearing impaired visitors.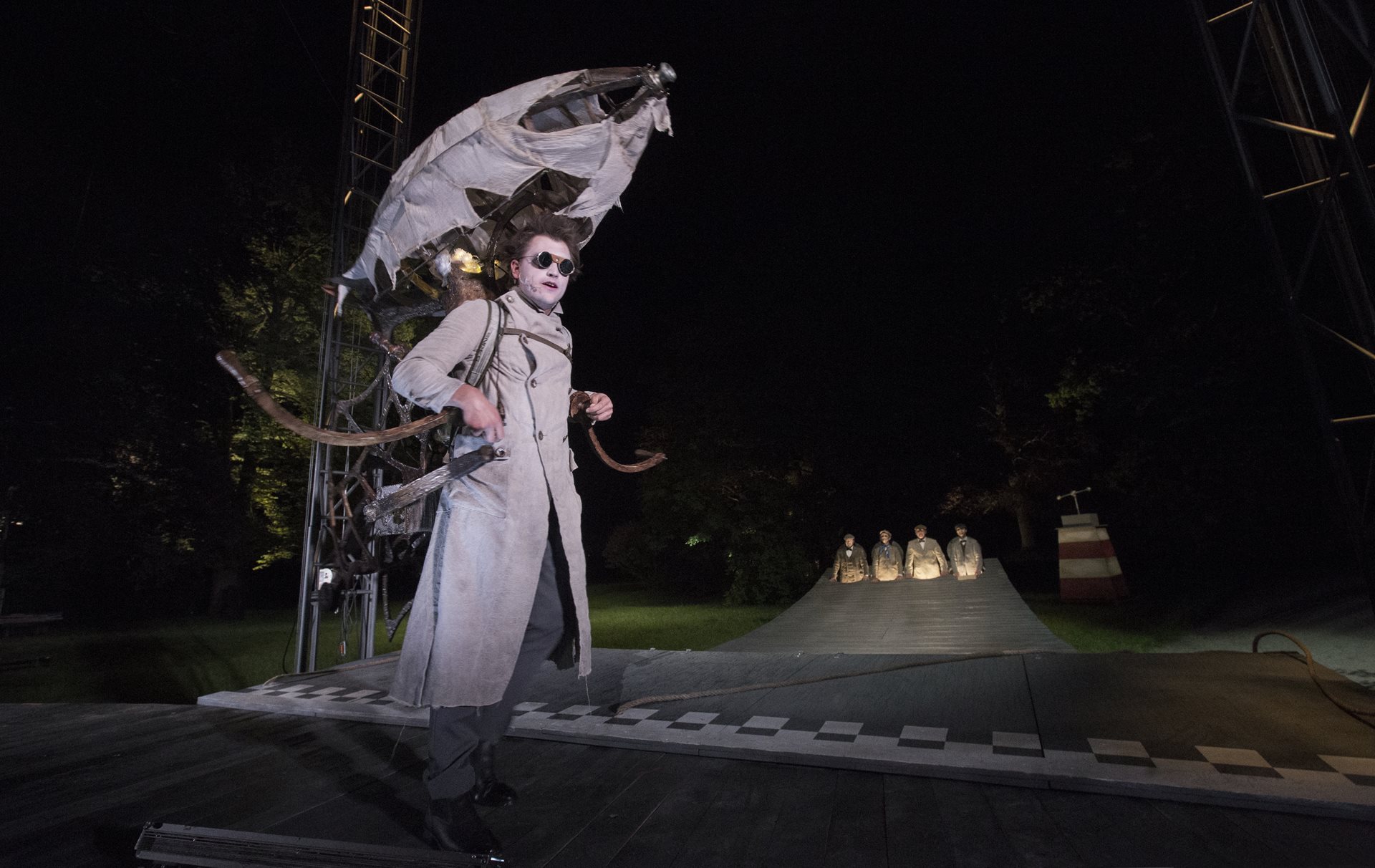 Address
K Zámecké zahradě, 381 01 Český Krumlov