Have you decided to do something for your health with spring coming up? For example, to start eating healthy food, stop smoking or start to do more physical activity? It's good if you have. And do you know that our ancestors had similar ideas as well? It was the fact that people longed to be healthy that established the spa stay tradition. Long ago it was the privilege of the richest classes, but almost everyone can go to a spa these days. Spas were mostly set up at locations featuring quality air, good mineral water and beautiful sceneries that encourages one for walks. Read what records wait for you in Czech and Moravian spas!
Oldest spa
The oldest Czech spa is located in 
Teplice
in
west Bohemia
, not far from the
Ore Mountains
. Its Czech name already suggests the subject that will be raised. The name Teplice is derived from the Czech word "teplý", which means warm, hot or thermal. People have been using the local hot spring since time immemorial, perhaps since around the turn of the Common Era. Nevertheless, Teplice as a town was founded
in the 12th century
and the local monastery then
made use of thermal springs for medical treatment as well
. The spa as a place of rest, treatment and relaxation saw an unprecedented boom in the 19th century. At that time, Teplice became the centre of Europe's social life, and it was often visited by Russian tsar Alexander and the Austrian emperor's family as well as the most notable personalities of the cultural world such as
Beethoven and Goethe
. And what does Teplice look like today? Its greatest glory is over, but that doesn't mean that you wouldn't be able to come there to undergo treatment or regain strength. The very opposite is true. If you suffer from musculoskeletal system problems, the local healing spa is here for you.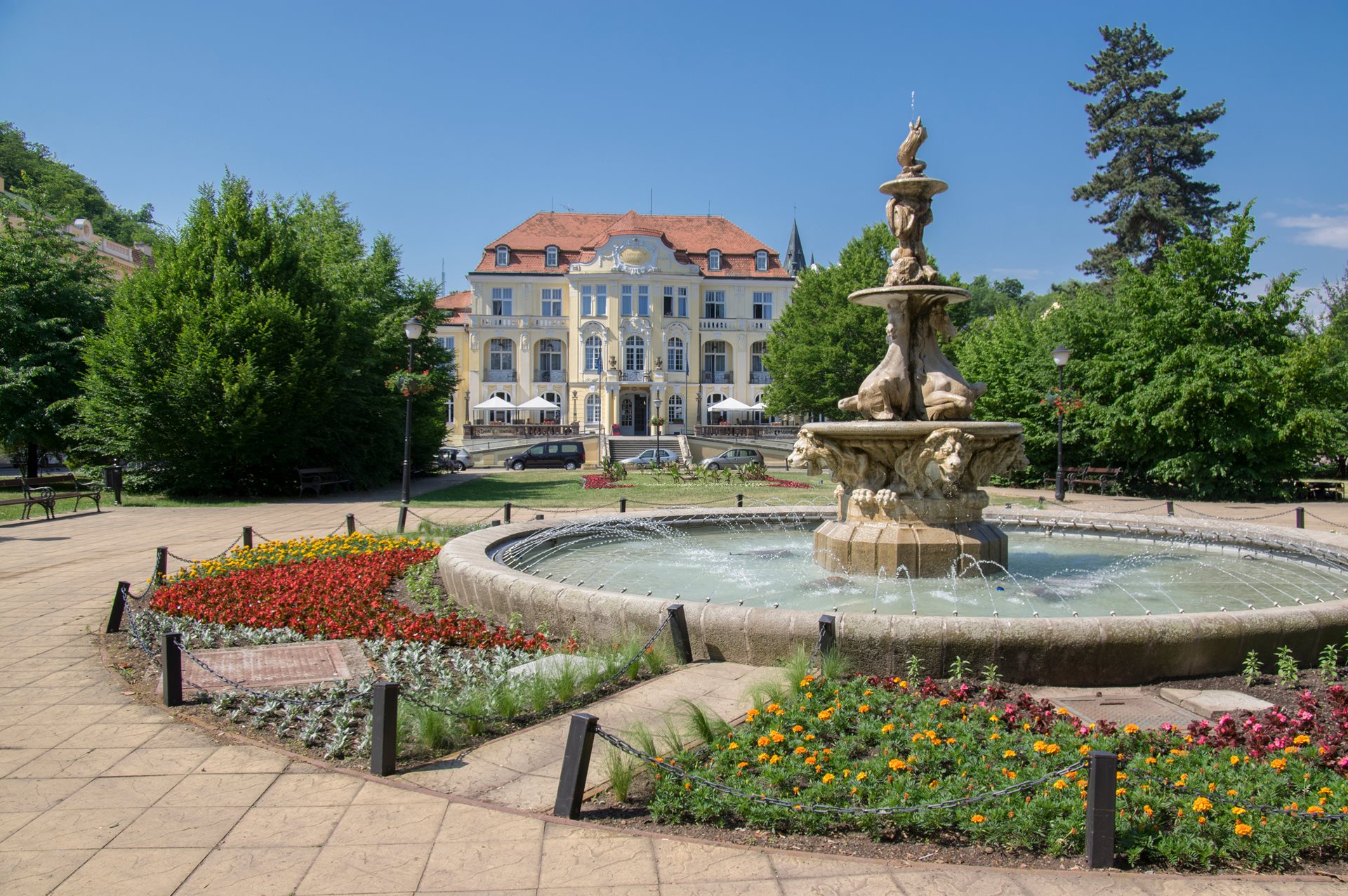 Youngest spa                                                      
As you already know where to find the oldest spa, we must introduce you to the youngest spa as well. It's the
Lednice
spa in south
Moravia
. The local sanatorium acquired spa status in 2017.
Iodine-bromine natural water
is used for treatment there. It has a beneficial effect on the musculoskeletal and circulatory systems, on neurologic diseases as well as on gynaecological issues and conditions following skin burns. Although the Lednice spa is young and small,
south Morava
has got so much to offer that you won't know where to set off first. You can start, for example, with a tour of
Lednice Château
or by visiting the nearby town of
Valtice
.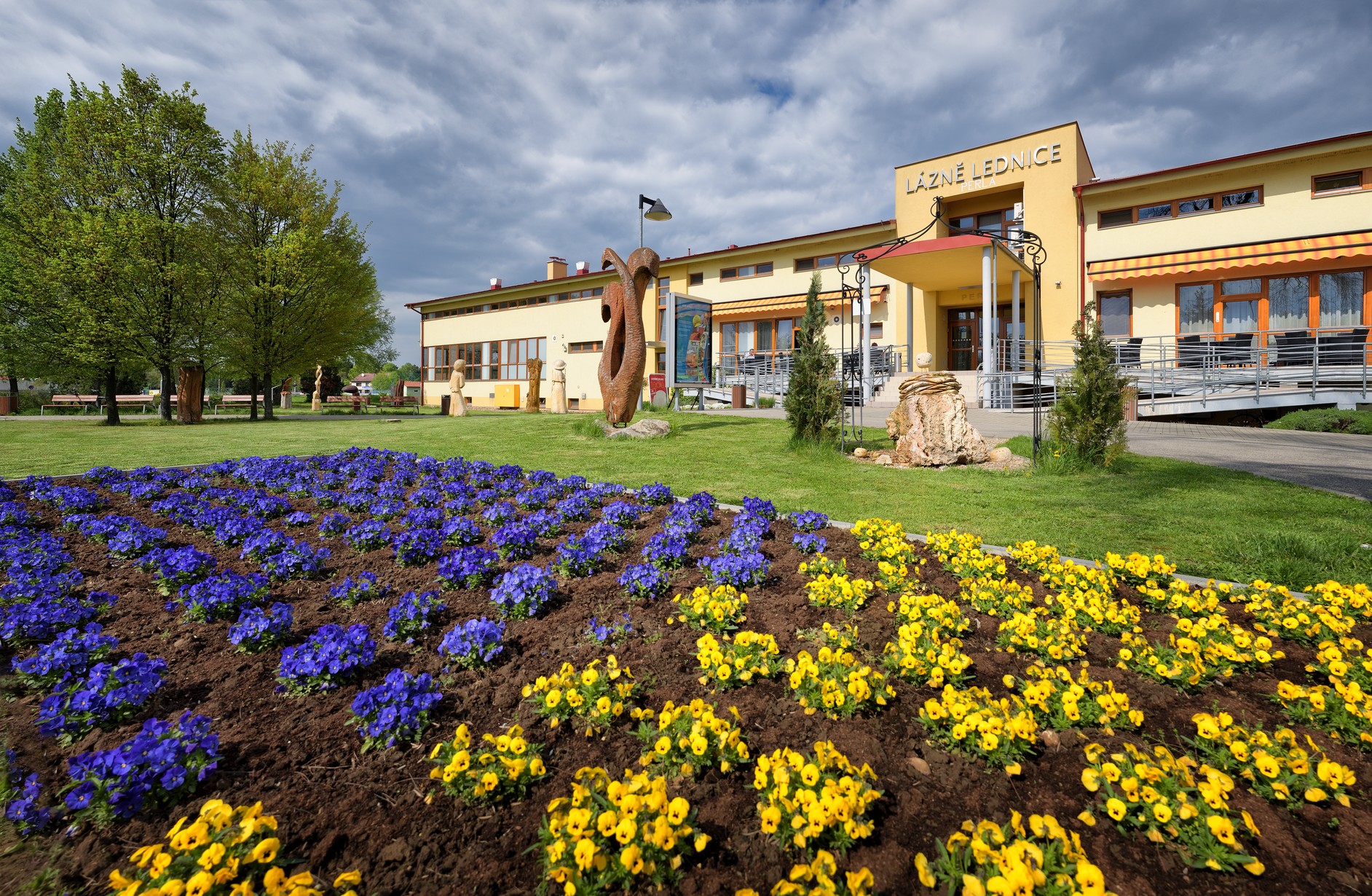 Spa known all over the world
Karlovy Vary
. Have you ever heard this name? You probably have. The
West Bohemian
city of Karlovy Vary is not only a renowned spa city in the Czech Republic but also all around the world, thus being the
best-known Czech spa.
It was founded as early as the Middle Ages, but it only rose to fame in the 19th century. The heart of the spa consists of the
Hot Spring Colonnade
and
Vřídlo spring
, gushing up to a height of 12 metres. With its temperature of 72°C, it is also the
hottest spring
in the entire Czech Republic. Overall, there are twelve thermal springs there. Besides a positive effect of the mineral water on the entire digestive system and the musculoskeletal system, a drinking cure also supports cleaning of the organism.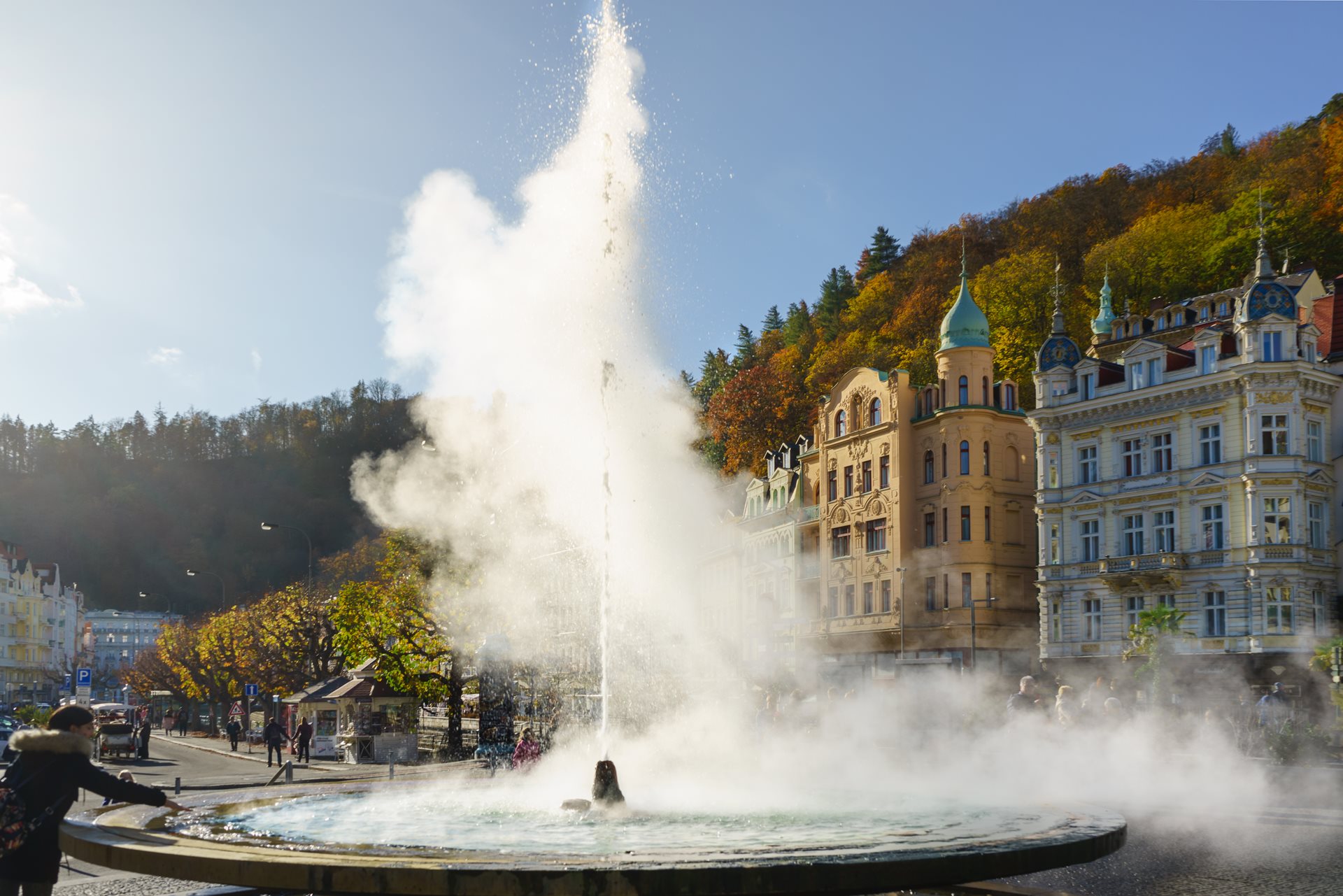 Oldest radon spa
The
Jáchymov spa
is situated in 
west Bohemia
and boasts one interesting record. It is the
oldest radon spa in the world
. It's been designated as a radon spa since 1906. The use of radon in medicine was preceded by discoveries made by Marie Curie Skłodowska, a two-times Nobel Prize winner, who worked there for some time. The unique source of this natural wealth in Jáchymov is a
mine from the 16th century
, which has been functional to this day and from which water is pumped for spa use. Treatment takes place in the form of baths and has anti-inflammatory effects, relieving patients of long-term pain.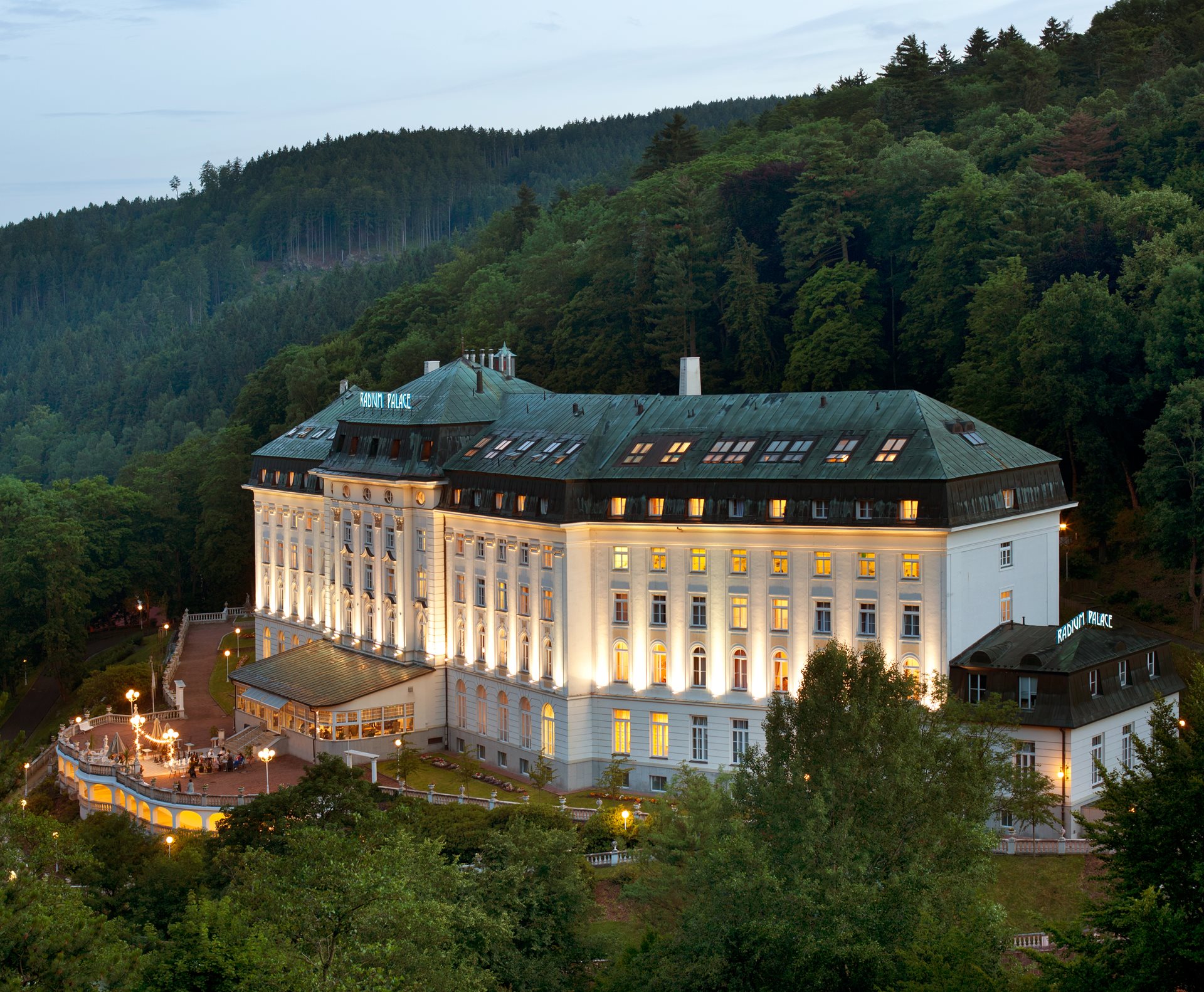 Highest-lying spa
To visit it, you must go to
Moravia
, specifically to the
Jeseníky
mountain range. The municipality of
Karlova Studánka
lies at an elevation of 800 metres a. s. l. in the picturesque valley of the small Bílá Opava River. Surrounded by mountain sceneries, the spa boasts the
cleanest air
in central Europe, with the overall atmosphere being completed by
log spa buildings
. What's more, it boasts one more Czech record. It's also the
smallest spa
! Karlova Studánka has a population of some 250 permanent residents. In addition to the climate, the natural curative sources in Karlova Studánka also include natural carbon dioxide and mineral water, which is used for the preparation of carbonic baths and peat packs, for inhalation and drinking. Comprehensive spa therapy for diseases of the upper respiratory tract and regaining strength following oncological treatment takes place in the spa. High blood pressure and joint complaints are treated there as well.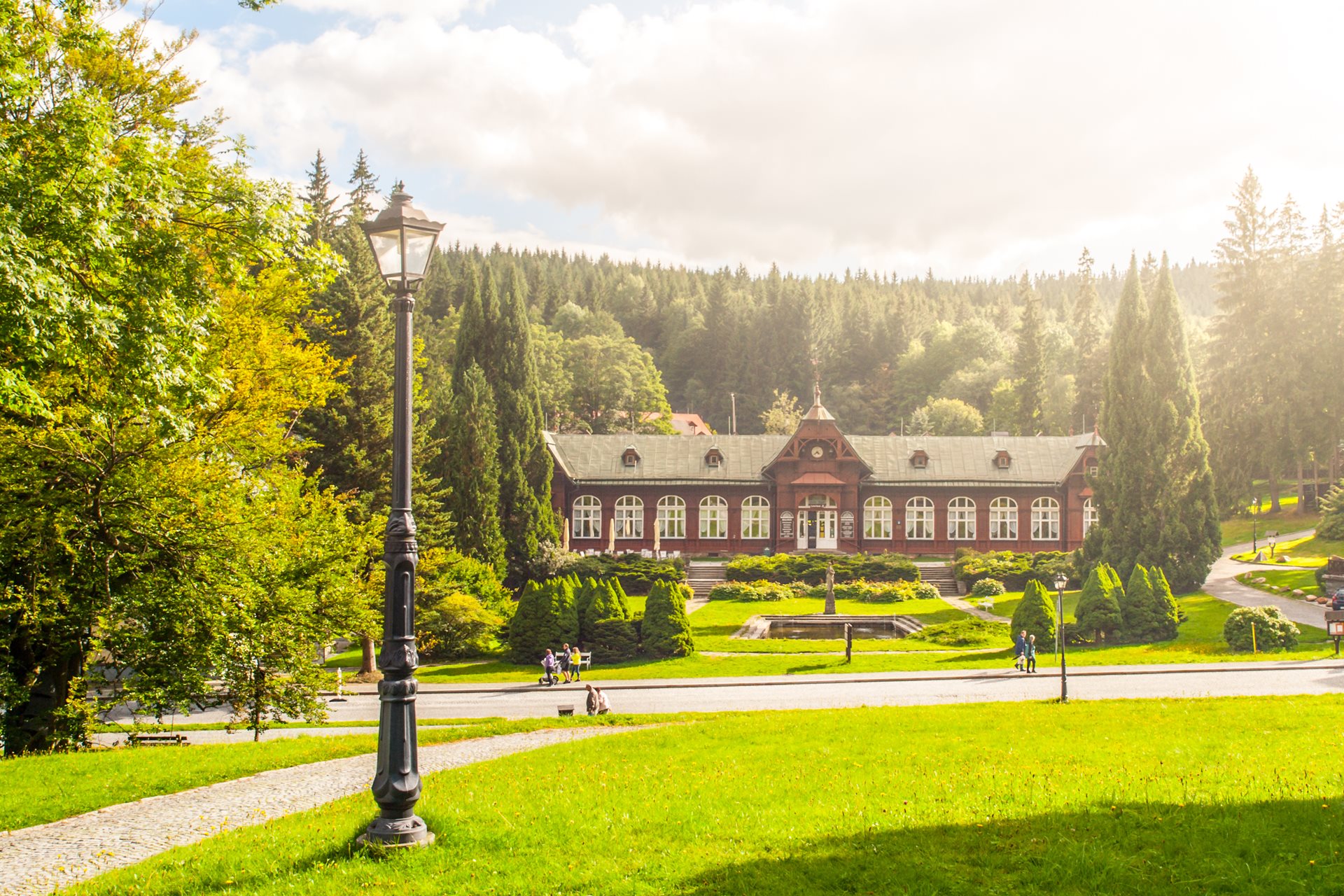 …final RECORD for all hardy people
Thousands of hardy people have cropped up all over the world who in winter support their immunity by means of cold baths. Are you one of them? If you are, don't miss a visit to
Mariánské Lázně
in 
west Bohemia
. The temperatures of the local springs range from 7 to 10°C. Mariánské Lázně is also the
second-largest Czech spa
. It was founded in the early 19th century in a valley where many excellent healing springs rise – 40 of them rise directly on the spa premises and almost 100 of them rise in close vicinity. A broad range of diseases are treated there, starting with diseases of the musculoskeletal system, kidneys, respiratory tract via metabolic and gynaecological diseases to diseases of the digestive system.