Two beautiful Czech cities – Broumov and České Budějovice are running for the 2028 European Capital of Culture. Broumov has made it to the finals as the smallest registered town in the project history. However, it represents 30% of Europe in a way. There are many similar small towns, often forgotten, on the peripheries. Broumov might not be as big as its competitors but it has an interesting story and a soul. The winner will be announced in June this year; until then, visit Broumov to explore the unique local landmarks and breathtaking countryside ruled by rock formations.
The international jury has decided on the finalists of the competition for the 2028 European Capital of Culture. Broumov with seven thousand inhabitants is one of them, together with České Budějovice. As the smallest candidate in the history, it succeeded with its concept of Creative Pilgrimage. The basic idea behind such pilgrimage is connecting wilderness, resistant culture and trust in the living community in Europe.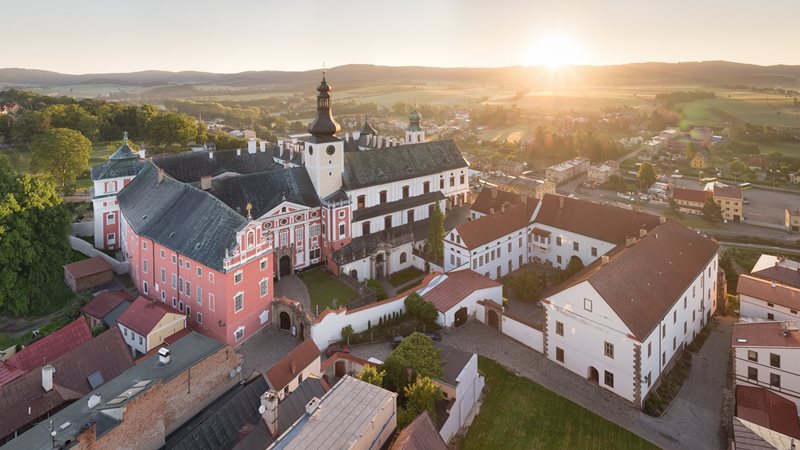 In the Monk's Shoes
The Baroque Broumov Monastery with the crypt containing mummies and a copy of the shroud of Turin is the main landmark of the town. They organise a lot of interesting events, from concerts and exhibitions through wine tasting in the Benedictine cellars to morning meditations. The monastery offers more than regular guided tours. Would you like to experience the mysterious atmosphere of the monastery after sunset? Would you like to see the places not usually open to the public during the tour entitled From the Cellar to the Attic? And how would you like to try the work of monk writers together with children during the interactive tour of the scriptorium with a library? And how about spending a night in a monk cell? The Broumov Monastery is simply alive!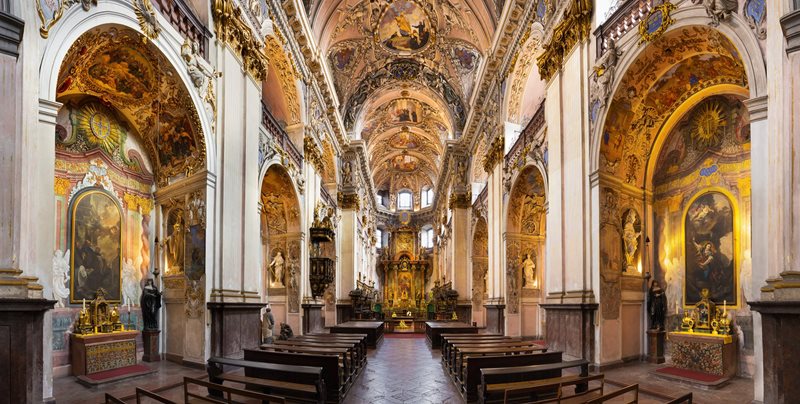 When walking through Broumov, don't miss St. Wenceslas's Church and the protected historical centre with the upper and lower gates and a square lined with historical burgher homes with Gothic cellars, an old town hall and the Baroque Marian column.
Discover the Treasures Hidden Behind the Broumov Gates
A trip around the unique Baroque churches in the estate of the Broumov abbey designed by the famous father and son, architects Dientzenhofers, will be just as charming. These sacral gems set in the beautiful Broumov countryside are so unique that they are seeking to be inscribed by UNESCO.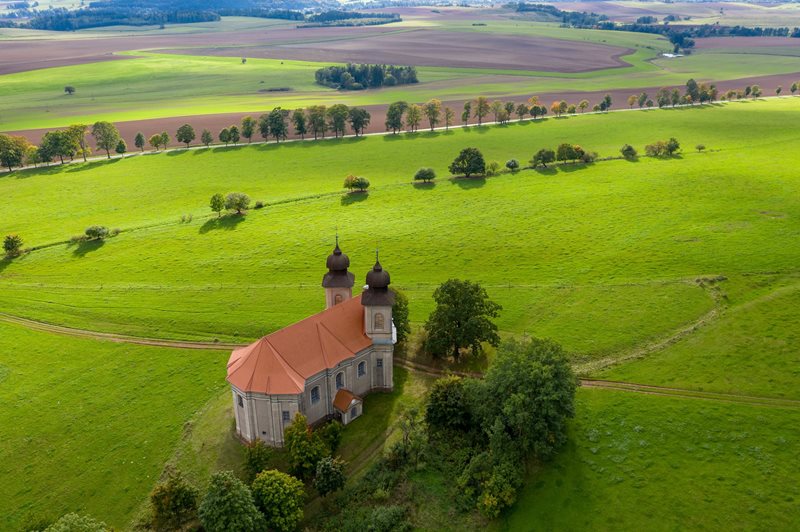 Right behind Broumov, you'll find natural wonders – the wild Broumov Rocks with stone mushrooms, a stone gate or the picturesque Baroque chapel on top of the Hvězda (Star) peak. Follow the 12-kilometre-long hiking trail to Hvězda from Broumov and then continue to the Ostaš mesa.