If you want to see a typical Czech village for yourself, head off to Holašovice in South Bohemia. Owing to its unique architecture, with not a modern conversion in sight, it has been a UNESCO World Heritage Site since 1998. The 25th anniversary celebrations will be held in May and visitors can look forward to a lavish programme of accompanying events.
Marvel at the beautiful gables and sleep over in a granary!
Holašovice
is one of the most popular tourist attractions in South Bohemia, not to mention the whole of Czech Republic. Nestled around the green with its little pond you'll find houses with some wonderfully ornate gables, the setting made even more picturesque by wells, a little Baroque chapel and a smithy. Although you can see similar houses in other villages, Holašovice is unique in having so many of these well-preserved buildings. A visit will take you back to times long past, giving you an insight into this traditional rural way of life. Literally. When popping into the Holašovice's stylish pub, don't forget to call out "jedno točený" (draught beer), and they'll bring you a tasty glass of beer to freshen up with. And if you're feeling peckish, they serve up some real
Czech culinary delicacies
. You can stay over in the nearby Selský Dvůr Hotel or in the Špejchar u Vojty guesthouse, a former granary.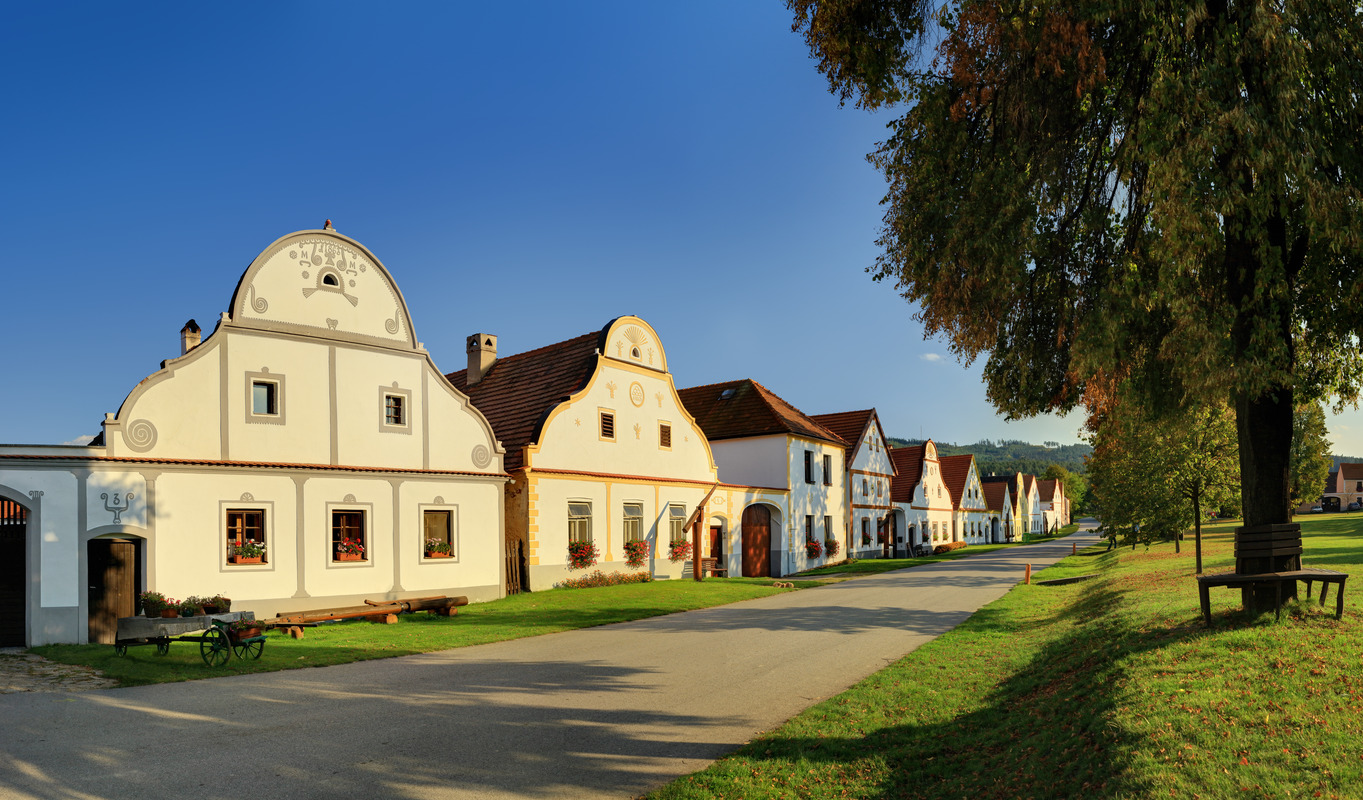 Celebrate 25 years!
This year's festivities in celebration of Holašovice's 25 years as a UNESCO site will be
held all summer long
. Visitors can look forward to a
lavish programme of events
, including concerts, demonstrations of traditional crafts, exhibitions and other cultural attractions. Anyone wanting to take something home with them from Holašovice can buy some
unique souvenirs and products
typical of South Bohemia. In the local shops you'll find hand-painted pottery, lace, and other small items that make a lovely gift.
Enjoy some authentic village festivities!
At the end of July, the painted gables of the buildings around Holašovice green form the period backdrop for the
Peasant Festival
, this year attracting some 350 folk artists and crafters. This year's festival will be held from
21st to 23rd July.
For those wanting to make the most of the event, there will be various workshops enabling visitors to learn to make some traditional products, such as printed fabrics, stringing beads, painting on wood, decorating pottery, and forging something on an anvil. These workshops are led by experienced local craftsmen and women, who will be happy to show you everything that goes into their art.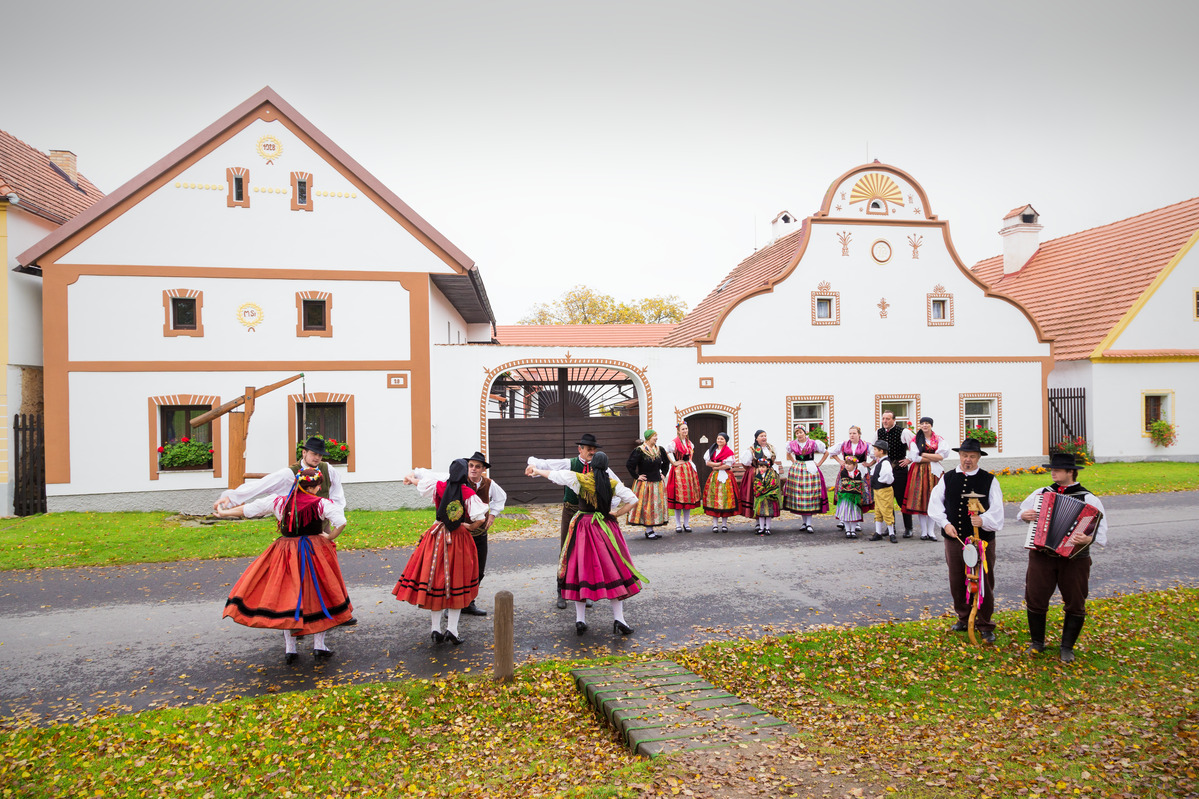 Explore the surrounding area!
The area around Holašovice in 
South Bohemia
is full of interesting places well worth visiting. Less than an hour away by car there's the
town of Český Krumlov
, which is also listed with UNESCO, as well as
Hluboká nad Vltavou
, one of the
most beautiful châteaus
in the whole of Czechia. And just a little further on you can roam through the gorgeous natural scenery of
Šumava National Park
, which also has plenty of routes to keep hikers and bikers happy.