The Adria Palace built in the unique style of rondocubism or Czech Art Deco is an important cultural monument of modern architecture. The largest galvanoplastic sculpture in the world decorating the parapet cornice adds to the uniqueness of the building. On the second floor of this Prague gem, you can sit in a café with a terrace.
"Dead style and overdecorated kitsch." Prague Palace was hated at the time of its creation, now it is a jewel of Czech modern architecture
The palace was built for the Italian insurance company Riunione Adriatica di Sicurta in 1923-24. Josef Zasche designed the architecture, and the colour scheme of architect Pavel Janák was chosen for the
facades in the style of Rondocubism
(Czech Curved Cubist style aka Czech Art Deco). The world-famous architect and urban planner Le Corbusier described the palace as a
massive building of Assyrian character
.
Part of the palace is a
passage
that represents a kind of a little plaza. Here, too, we find many Art Deco details, including a
mosaic floor
with a Venetian ship motif and a ceiling chandelier. The palace also houses a theatre hall and
Adria Café with a terrace
. There used to be a theatre club here, which was frequented in the 1960s by Czech President
Václav Havel
.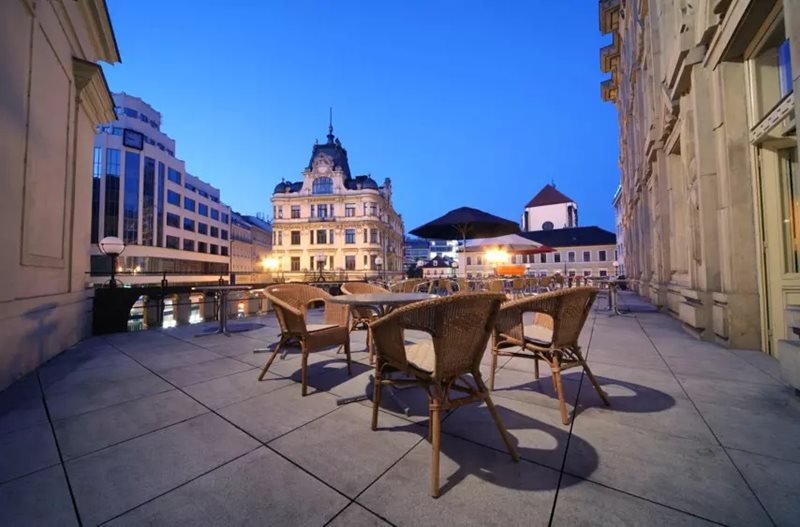 The largest in the world
In the centre of the façade to Národní třída avenue, a metal sculpture of Adria (Seafaring) by Jan Stursa is placed on the parapet cornice. It is probably
the largest galvanoplastic sculpture in the world
, a technological rarity. It is 5 metres high and weighs almost 4 tonnes. In the hall, there is an
astronomical clock
with sculptural decoration.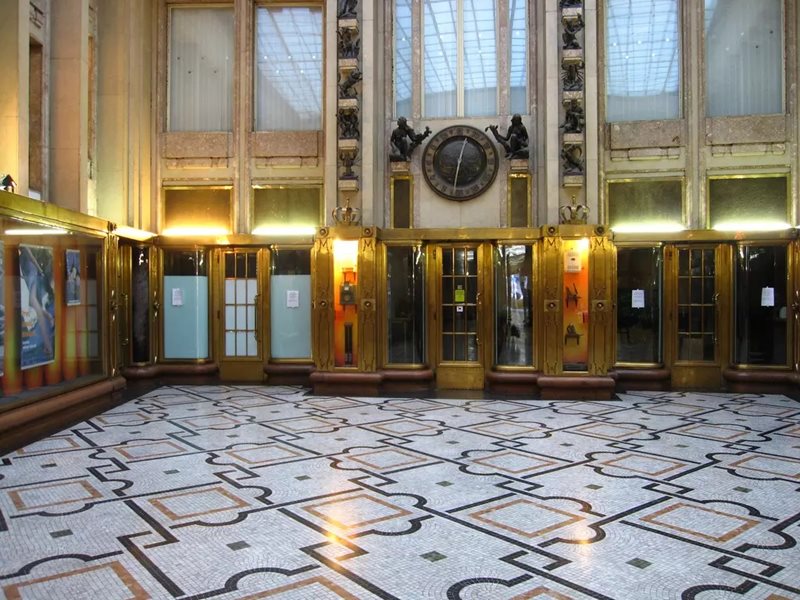 Address
Kavárna Adria - Café Restaurant
Jungmannova 36/31
110 00 Praha 1 - Nové Město