The healing power of natural springs in today's Czechia was already known to the ancient Romans and Celts. Goethe, Beethoven, famous movie stars and influential aristocrats walked down their colonnades. Luxury, comfort and top service, which were enjoyed by the rich and famous, are waiting for you in a modern form. Got yourself packed yet? The Karlovy Vary Region with its geysers of health and other Czech spas await you!
Relax like an aristocrat or world-famous movie star
Spas have always been a popular destination for Europe's cream of the crop. Famous aristocrats, philosophers and well-known artists enjoyed the comfort, rich social life and countless romances here. Goethe met his beloved Ulrika for the first time here, the famous Beethoven composed the 9th Symphony here, and the Russian Tsar Alexander or the Austrian Empress Sisi came here regularly to draw new energy. And the tradition continues! Today, celebrities heading to the Karlovy VaryInternational Film Festivalsecure the annual excitement. In recent years, for example, Johnny Depp, Robert Pattinson or Uma Thurman have all visited here. We'll leave it up to you to write your own story here.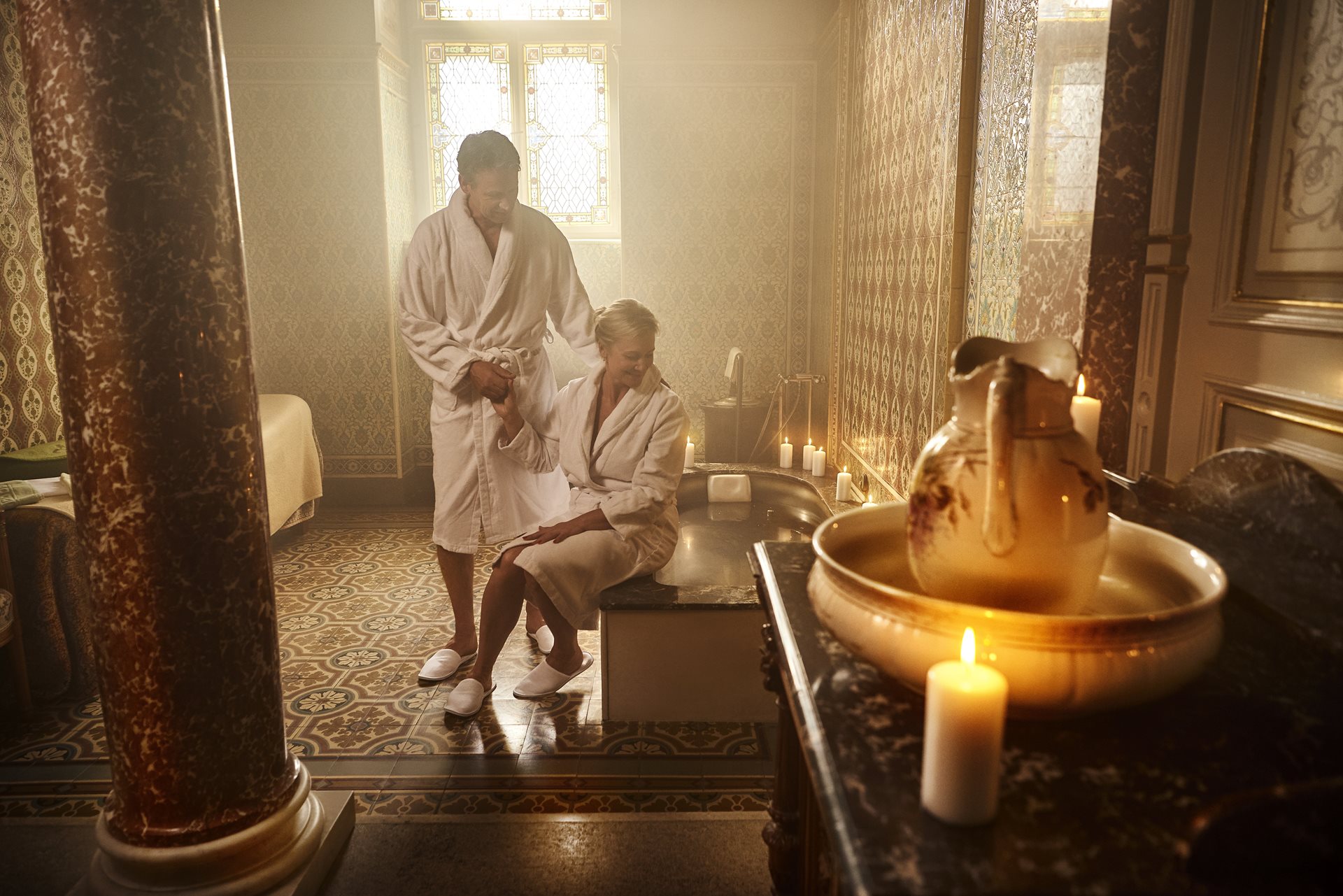 The masterpiece of the Karlovy Vary Region: the Golden UNESCO Triangle
Czech spa record-makers
The most famous spa in Karlovy Vary boasts the largest concentration of healing hot springs in the world. You will find more than 80 of them here. The warmest of them, the Vřídlo spring, has a record 73°C. The oldest Czech spa is Teplice, which was founded in the 12th century. The Jáchymov Spa boasts the title of the oldest radon spa in the world, and the highest-placed Czech spa can be found in the picturesque Karlova Studánka at the foot of Praděd in the Jeseníky Mountains.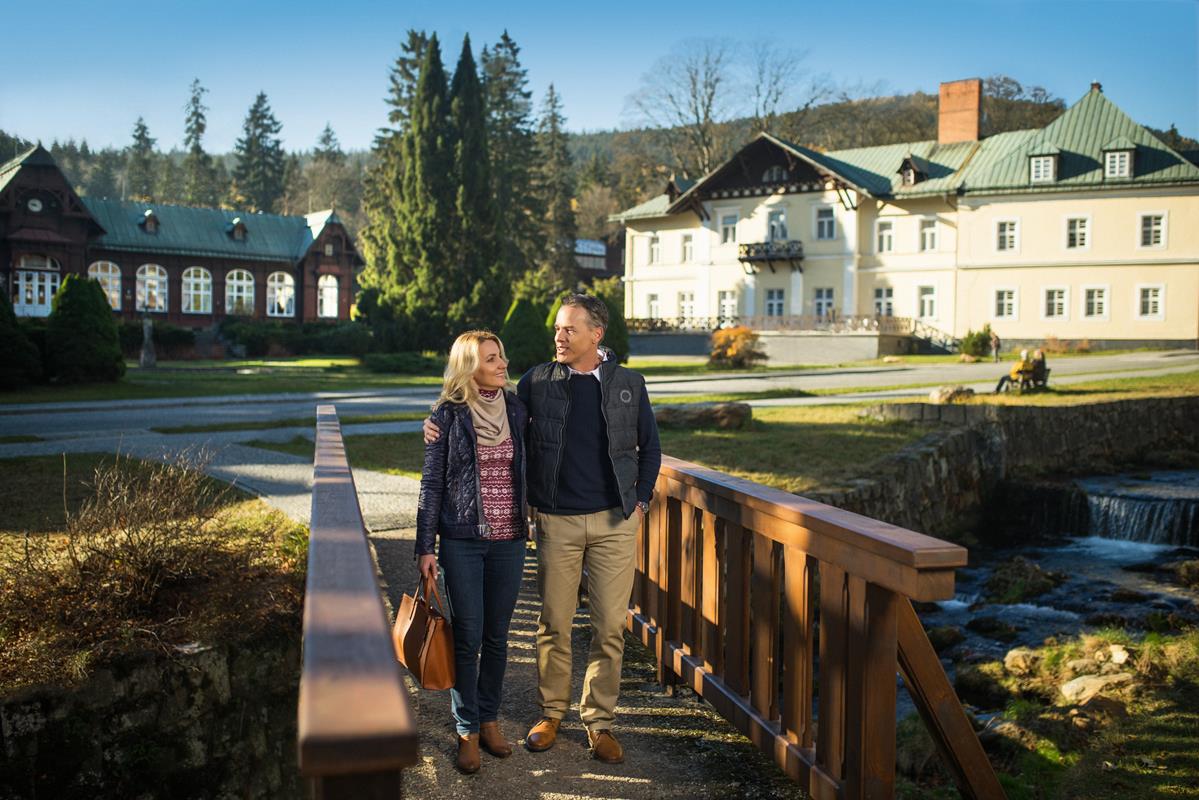 Where to relax, recover and revitalise
Our tip: Immerse yourself in beer and grow young!
Are you looking for something special? Then you might like to visit a beer spa. Beer is a Czech phenomenon, so it is no wonder that its positive effects are also employed in spas. Immerse your body in a beer bath and treat your skin to natural antioxidants that help soothe and regenerate it. We guarantee that you will feel a few years younger. Then don't forget to pack Czech beer cosmetics on your way home. They can provide for a pleasant keepsake of your holiday or become an original gift for someone special.