A wild ride down a giant water slide, a pirate ship or fun on jet surfs or flyboards. If this is what you are looking for, you are in the right place.
Swimming with an Octopus, a Pirate Ship and a Wild Ride on Slides!
The
largest waterpark
in the Czech Republic –
Aquapalace Prague
– is divided into several palaces. The Adventure Palace has great water slides, including
the longest slide
in the Czech Republic that will get your heart rate up. You can look forward to a wild river ride, 250 meters long! Children will love the Treasure Palace where they can explore a pirate shipwreck. Warm up in a sauna in the Relaxation Palace or massage your tired muscles in the jacuzzi. You'll also have a lot of fun at
Aqualand Moravia
in South Moravia that boasts
28 various water slides
, in addition to the saunas, hot tubs and thermal pools! There won't be a shortage of adventures! Just check out the names of the attractions they have: Kamikaze, Race Race or Wild River. The
Babylon Centre
in 
Liberec
will draw you into an adventurous story where you will explore the sea bottom and meet an octopus guarding its treasure. Smaller visitors will love the water castle and there are four water slides or an adrenaline space bowl for the courageous. You will also have a great fun at
Aquapark Olomouc
in
Moravia
, perfect for small children, which has an interesting 3D maze with air trampolines in the outdoor activity park. Find more tips
here
.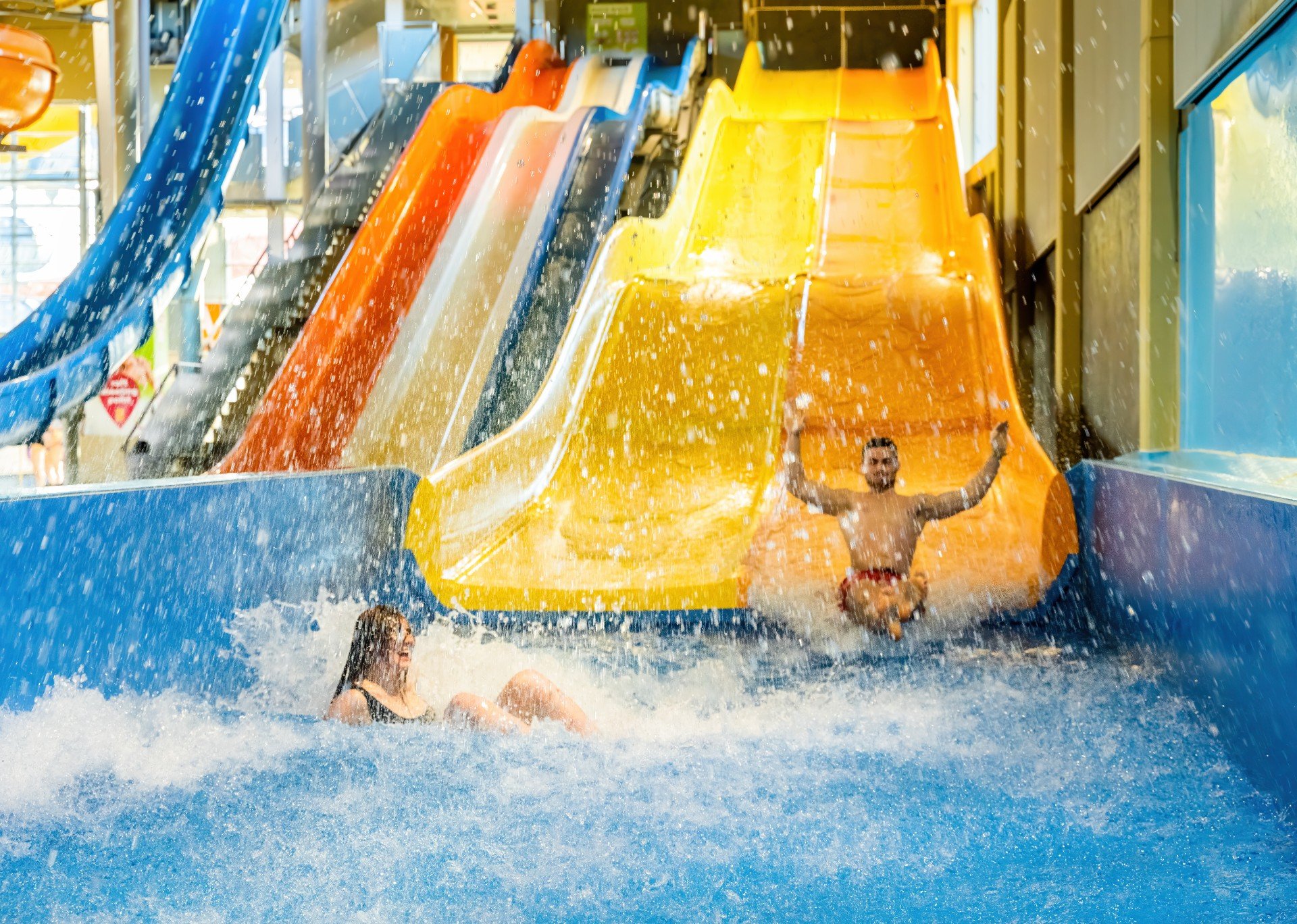 Laidback Windsurfing in the South Bohemian Sea
The
Nové Mlýny water reservoir
in
South Moravia
is one of the most popular places for surfing. You'll find all the amenities, including rental shops, right on the bank of the reservoir in
Pasohlávky
. Another water reservoir with excellent conditions is
Lipno
in
South Bohemia
, known as the South Bohemian sea as it is the largest water surface in the Czech Republic. The most attractive place for windsurfing is around
Černá v Pošumaví
where Lipno is the widest and wind the strongest. You will find many rental shops in the region where you can get all the gear, whether for the beginners or experienced surfers. And what about
yachting
? Besides the already mentioned locations, try the
Orlická
or
Slapská water reservoir
. Both have rental shops and schools for beginners and yachters with some experience.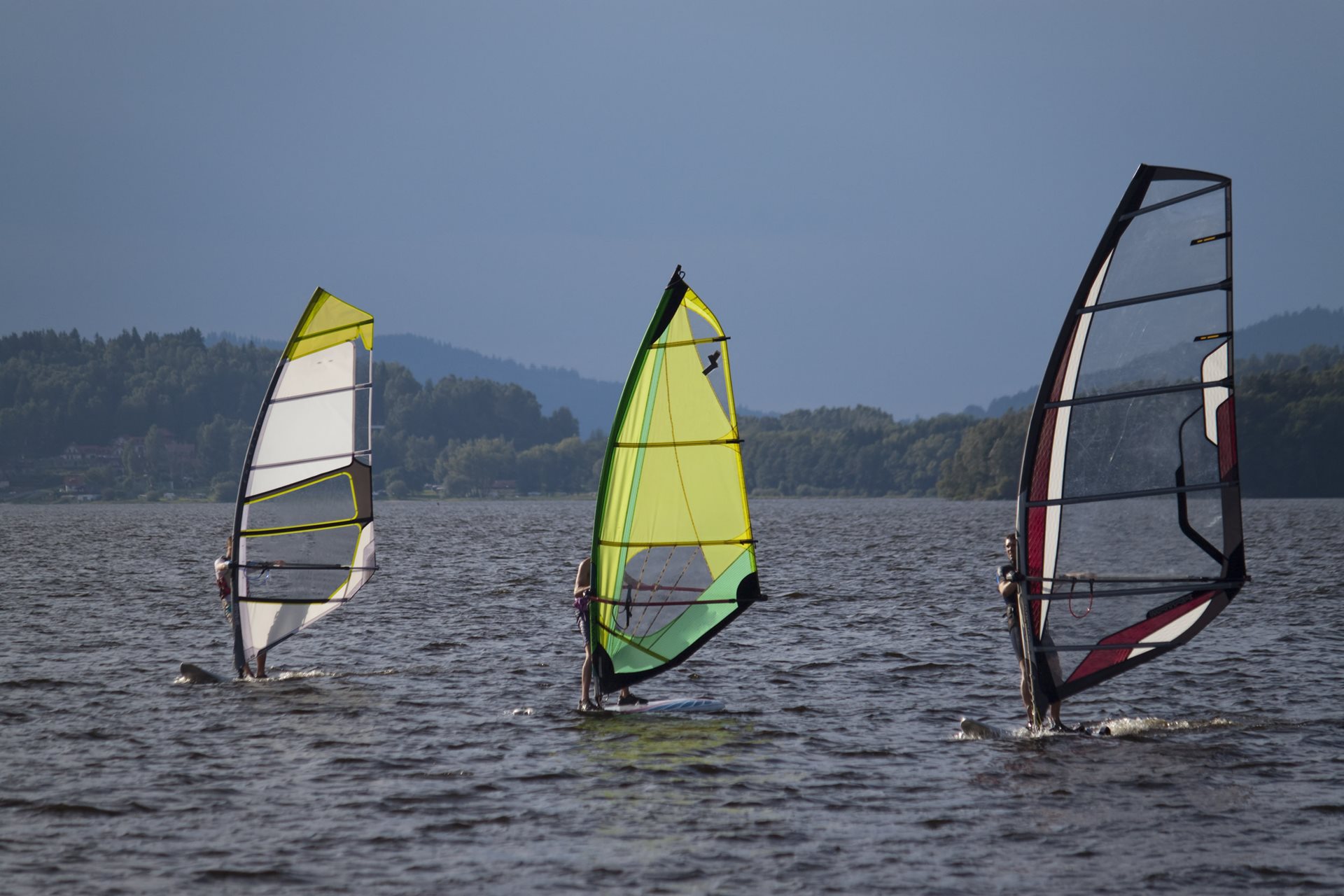 A Crazy Ride High above Water
Both Vrané nad Vltavou and Davle near
Prague
along River
Vltav
a offer an interesting challenge – leave your fear at home and try the
hoverboard
and
flyboard!
You'll learn to control both the hoverboard and flyboard under the supervision of experienced instructors and then it's only up to you what crazy adrenaline ride you will try! The board pushed with a jet of water can take you up to five metres above water! You can also visit Wake & Fun in
Třeboutice
near
Litoměřic
e where enthusiastic athletes can choose from many sports, such as wake surfing, wakeboarding, water ski, Jet surf, paddleboarding and beach volleyball.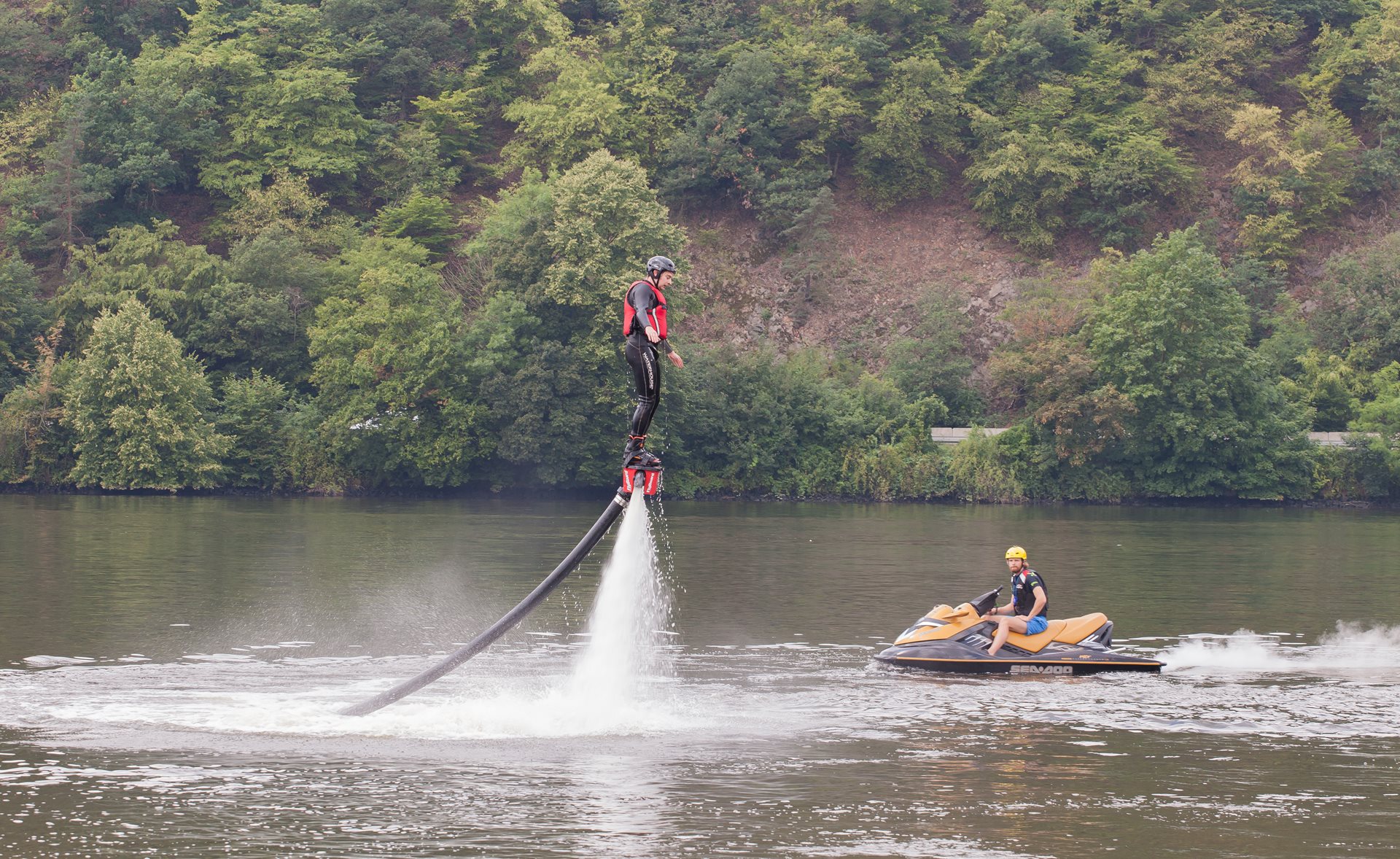 A Thousand Ways to Use a Board
Paddleboarding
has quickly became popular on Czech water reservoirs and lakes. This new sport can be enjoyed almost everywhere nature permits. For example, at the
East Bohemian
Seč
water reservoir or the
Brno reservoir
. And you can even do some yoga after paddleboarding. Can you manage?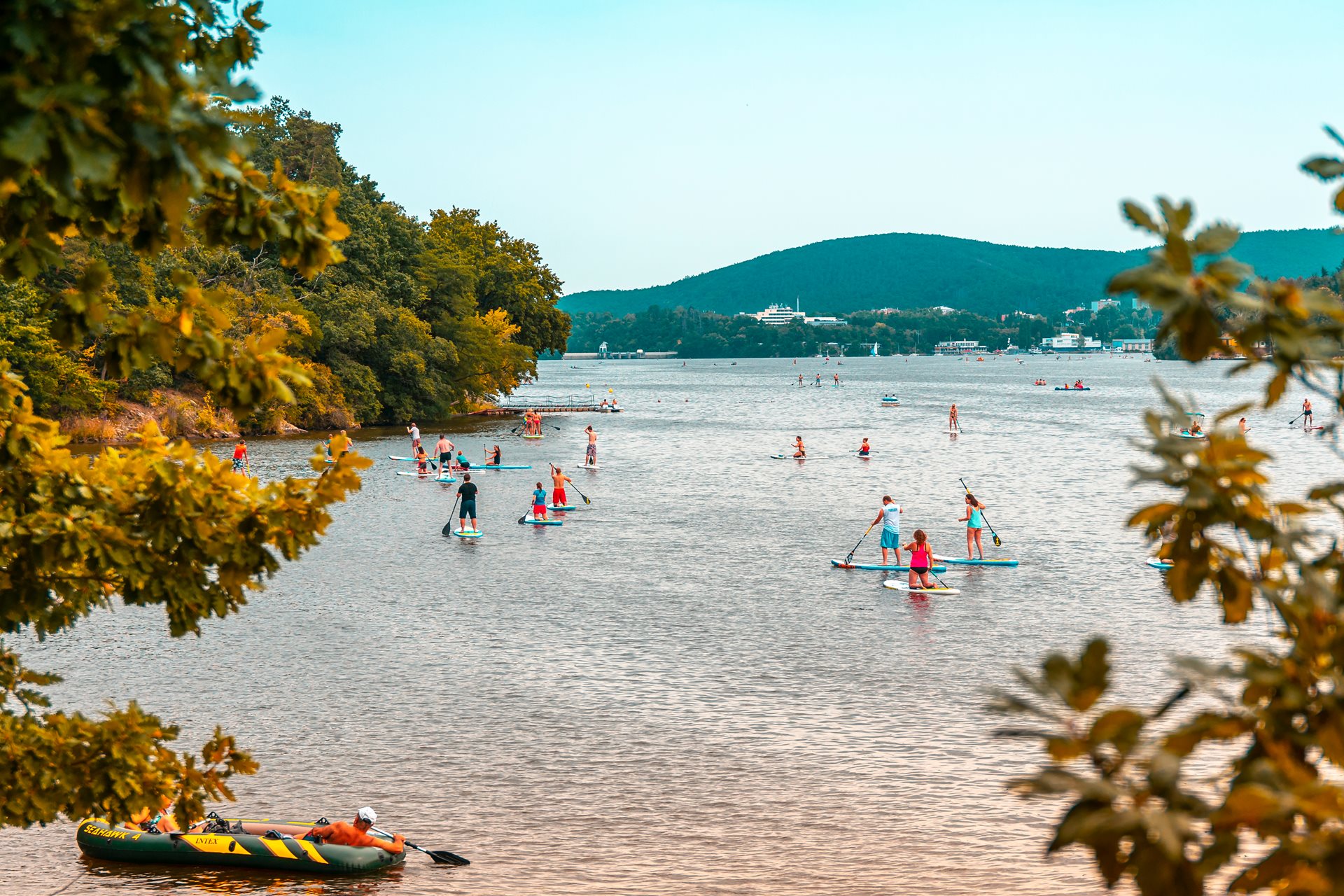 One of the few water sports you cannot do in nature in the Czech Republic is surfing in the sea. However, you can at least give it a try under the roof! Learn everything you need or catch a wave in the
Surf Arena
in Prague, even though the ocean is far.
Night Rafting on River Vltava – An Adventure to Remember!
Navigating rivers and spending time together is a popular pastime of Czech families and groups of friends. So why not giving it a try? For example, River Vltava provides ideal conditions for everyone in
South Bohemia
around
Český Krumlov
. The
night rafting through Český Krumlov
is definitely worth a try! Enjoy the ambience of the moonlit town and its sights. Such adventures are to be remembered forever!