The world-famous spa of Karlovy Vary is an ideal place for relaxation in any season. The wonderful wintertime makes the colonnades and the whole town sparkle with thousands of colourful lights and it breathes a peaceful and quiet ambience. You'll enjoy a hot bath in thermal springs especially after a stroll through the snow-covered town. Let yourself be carried away with the lovely frost-covered colonnades and gazebos. Just like Goethe, Beethoven, Peter the Great and Paganini.
Get Pampered like Empress Sissi 
Advent in Karlovy Vary – when the whole town and luxurious hotels compete with their Christmas decorations – kicks off with a Christmas market that starts at the end of November and goes on until 6 January, the day known as Three Kings' Day. The venue is near Elizabeth's Bath named after Empress Sissi – Elizabeth of Bavaria. She also enjoyed the therapeutic effects of the local thermal springs.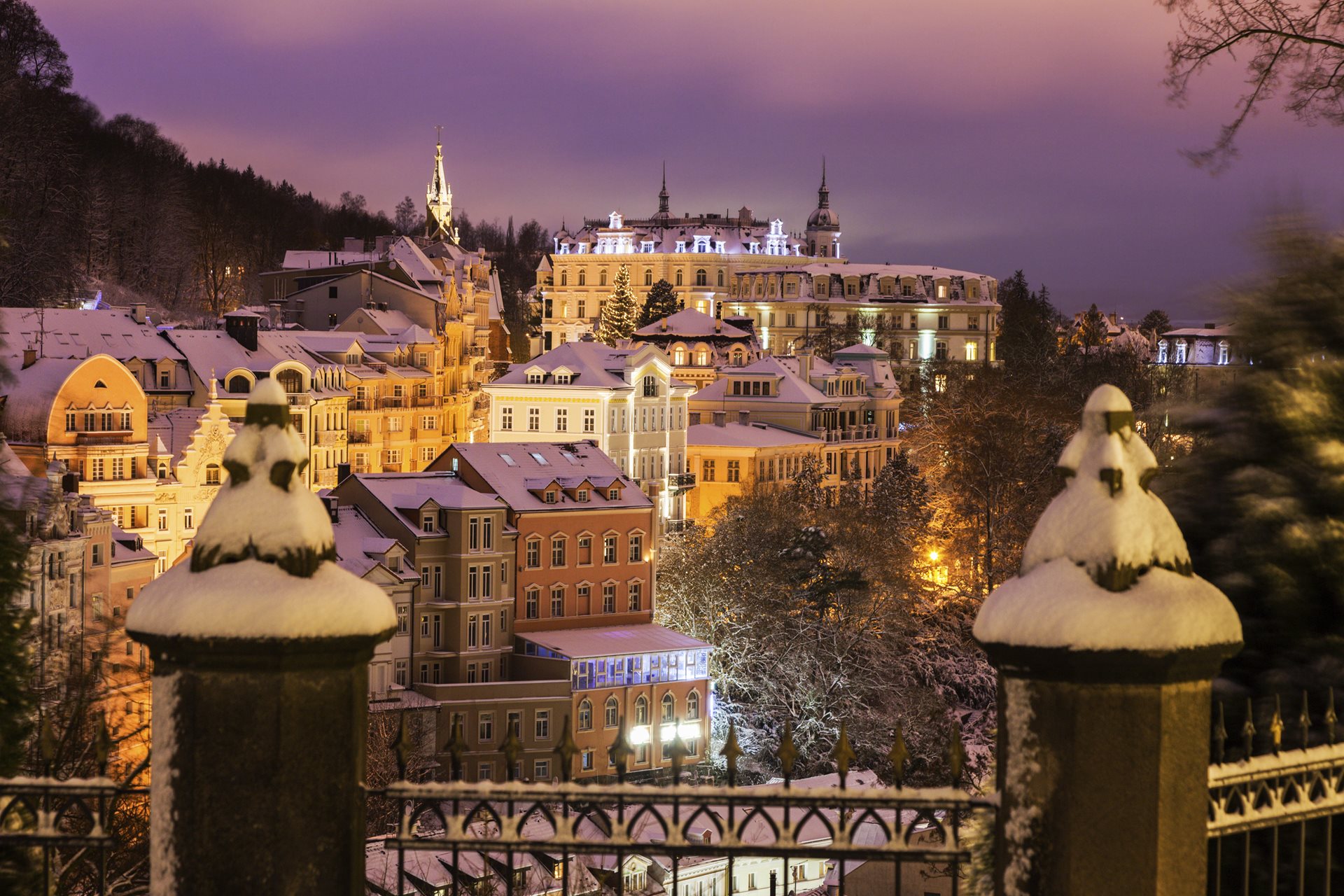 Bon Appetit! Cheers! 
It doesn't have to be Christmas for this most important spa in Czechia, inscribed by UNESCO, to charm you with its beauty. Enjoy a traditional hot spa wafer, warm up with the famous local herbal liquor Becherovka (you can also visit the Home of Becherovka museum) and go explore the beauty of the winter spa wonderland, veiled by steam clouds from the hot springs.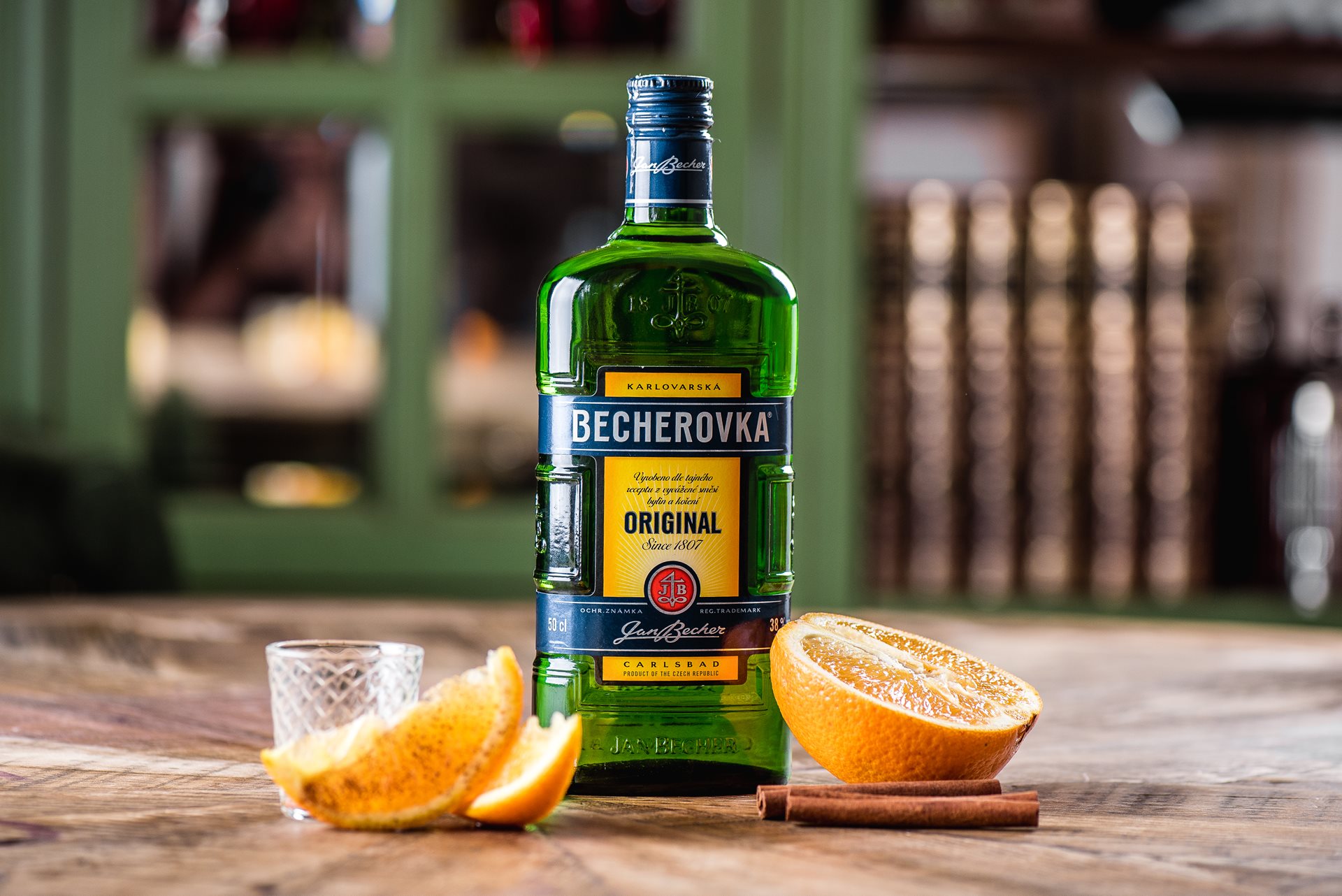 To the Land of Glass through Colonnades 
Visit the picturesque Park Colonnade where famous Czech composer Antonín Dvořák developed ideas for his best works. Be amazed by the beauty of the largest Karlovy Vary colonnade – the Mill Colonnade. Let history speak of itself at the Market Colonnade – the place where the oldest bathhouse in the town used to stand. And when it gets too cold, enjoy the warm arms of the world-famous handmade glass manufacturer - Moser with a tradition of almost 160 years where you can try a bit of this extraordinary art yourselves.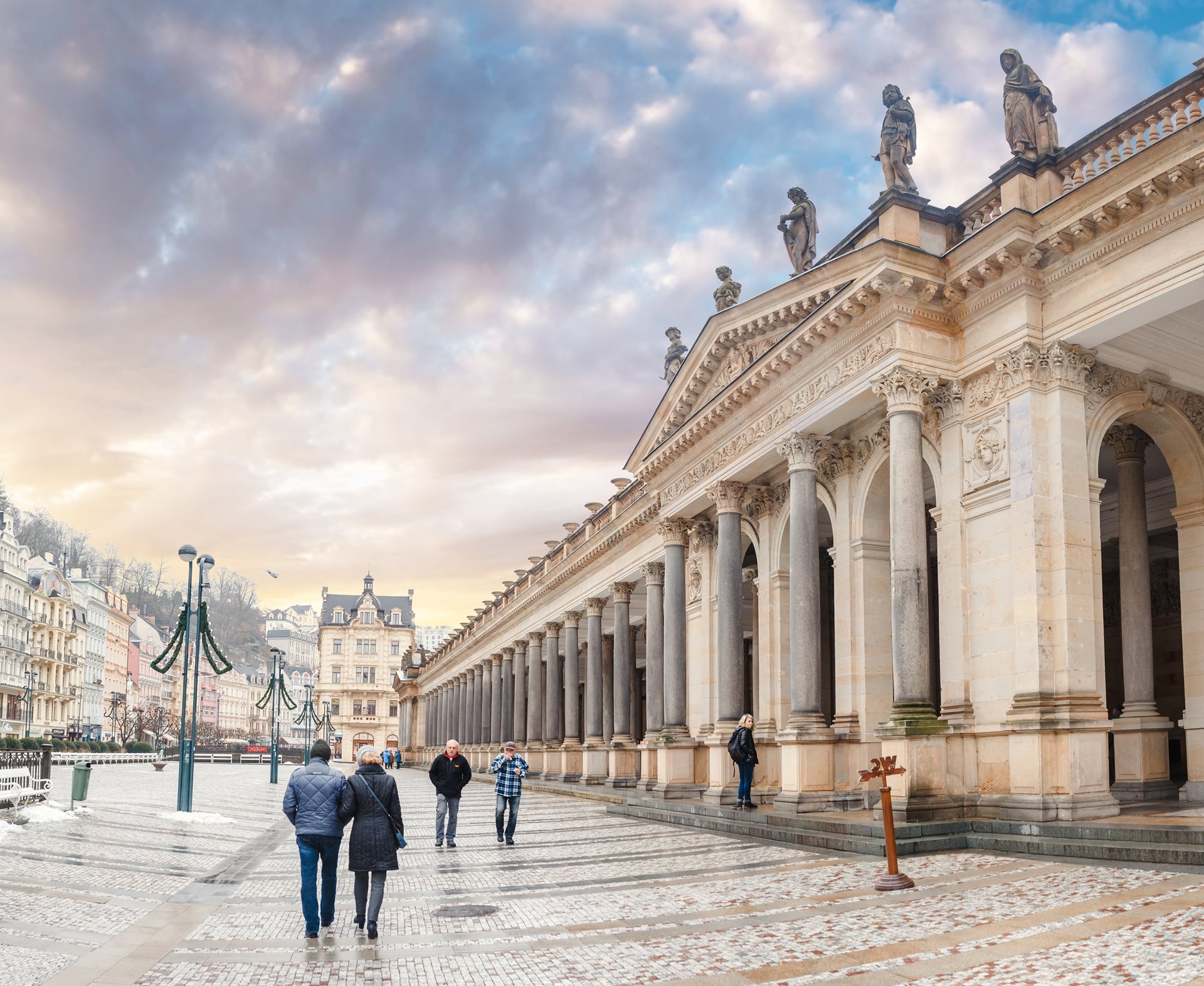 Address
Tourist Information Centre Karlovy Vary
Lázeňská 2075/14
360 01 Karlovy Vary
Nearby Accommodation and Restaurants