At the end of September the entire country belongs to the patron saint of the Czech people. They honor the memory of St. Václav on the day when he was murdered by his brother.
One of the most famous monuments in the whole of Prague and perhaps the whole of the Czech Republic is the statue of St. Václav on Wenceslas (Václav) Square. And it's not just because this Czech prince is watching over one of the largest squares in the Czech Republic from his saddle. Nor is it because he has witnessed, astride his horse, many of the major events in the history of this country. St. Václav is the patron of the Czech lands and the most popular saint here. His day falls on 28 September, when the Czech Republic celebrates Statehood Day. Come join in.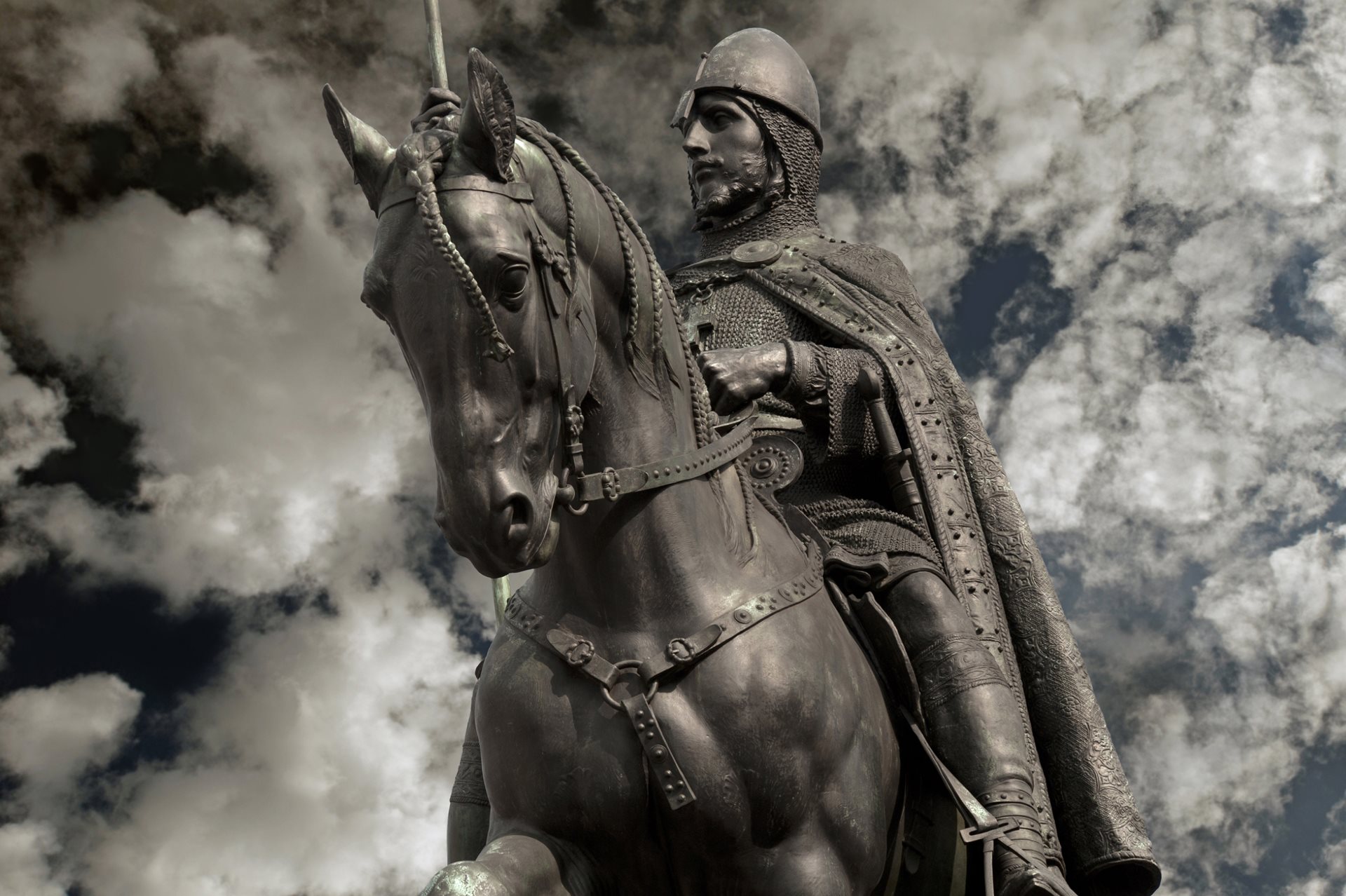 Saint Wenceslas - the patron saint of the Czech lands
Wenceslas was a Czech prince, who, after his murder, became a symbol of Czech statehood and a Catholic saint. He was born in 907 and was apparently murdered on September 28 in 935. There are not sufficiently reliable contemporary sources for a precise reconstruction of the life of Wenceslas. His life can be reconstructed from legends and chronicles, both Czech and the chronicles written in the neighboring countries.
Wenceslas was the grandson of Princess Ludmila and the first historically documented Bohemian prince Bořivoj I. Wenceslas was raised by his grandmother - Saint Ludmila. According to tradition, he received at that time an unusually extensive education for rulers, which apparently consisted in the study of Latin and Slavonic books. After the death of the father of Wenceslas the regency government was taken charge of by Wenceslas's mother Drahomíra. Wenceslas along with his younger brother Boleslav, remained in the care of his grandmother. Between the two women - Drahomíra and Ludmila - and their supporters, a power struggle arose in the principality, which ended in the murder of Ludmila. Legends depict Wenceslas's mother as a champion of paganism, against which stood the champion of Christianity Ludmila, whose role as the protector of the faith was later taken up by Wenceslas. He sat on the princely throne somewhere between 921 and 925. At that time the Czech principality only consisted of central Bohemia around Prague, Stará Boleslav and Mělník. Wenceslas is depicted by legend as almost like a monk on the throne - as a virtuous ruler who bought slaves, destroyed the pagan temples and at the current Prague Castle, even grew grapes for the production of sacramental wine. But it is certain that at Prague Castle he founded the Rotunda of St. Vitus, which became the basis for today's Cathedral of St. Vitus. However, a power struggle eventually resulted in fratricide. In 935, Wenceslas was murdered by his younger brother Boleslav at the entrance to the church in his royal city – today's Stará Boleslav.

 
Invitation to St. Wenceslas events