It's D-Day for all nature lovers! European Day of Parks is held on May 24th every year and celebrates the beauty of Europe's most valuable natural areas. The main aim of this day is to highlight the need to protect these places and treat them with respect. See our tips for some inspiration on how to spend this special day in Czechia.
As part of European Day of Parks, people are being encouraged to head outside and enjoy some fun "in the wild". With its exceptional natural riches, the most well-marked system of tourist routes in the world, and one of the densest networks of hiking trails, Czechia is a real paradise for outdoor types and nature lovers.  So why not celebrate this day here?

Here are a few ideas on how to spend European Day of Parks in Czechia:
1. Celebrate the jubilee of Czechia's oldest national park
Just a week before European Day of Parks 2023, the Krkonoše National Park, the oldest in the country and spanning the highest Czech mountain range, celebrated its 60th anniversary. So why not combine these two extraordinary reasons to honour the occasion? Embark on a journey to explore the wonders of one of Europe's most frequented national parks with over 800 kilometres of hiking trails and cycling paths. The Czech Protected Area neighbours the national park of the same name in Poland, and together they have been listed as a UNESCO Biosphere Reserve.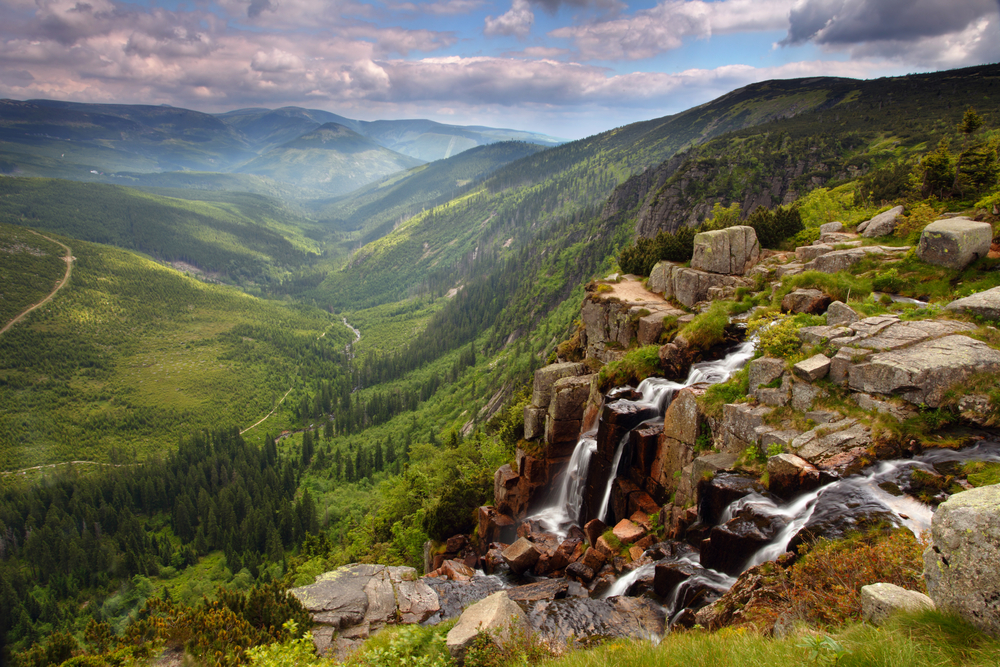 2. Day of Parks in the Green Heart of Europe
And what about spending European Day of Parks in the largest continuous forested area in Central Europe, otherwise known as the Green Heart of Europe? Czechia's biggest national park - Šumava – never leaves you disappointed! The countryside there is so stunning as to be mystic in places – you'll find vast upland plateaus with mountain spruces of the kind you'd see in northern Europe, as well as mysterious peat bogs, magical swathes of meadow in the Vltava flood plain, and even glacial lakes.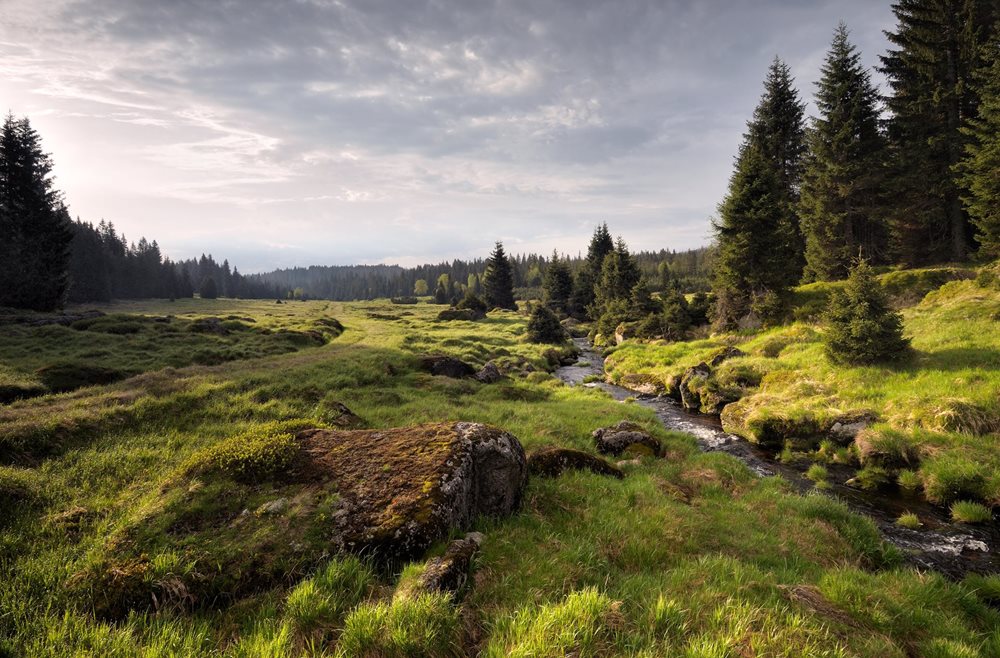 3. In search of butterflies down the Moravian Amazon
The smallest of Czechia's four national parks, Podyjí, has a wild magic to it. The countryside around the Dyje (Thaya) River - the Moravian Amazon - near the Austrian border has been preserved at its most purest and most unspoilt, as access there was restricted for many years during the Iron Curtain era. Discover all the hidden nooks, bends and meanders of this wild Moravian river and marvel at the beauty of the rocks, vineyards, flowering meadows and fluttering butterflies.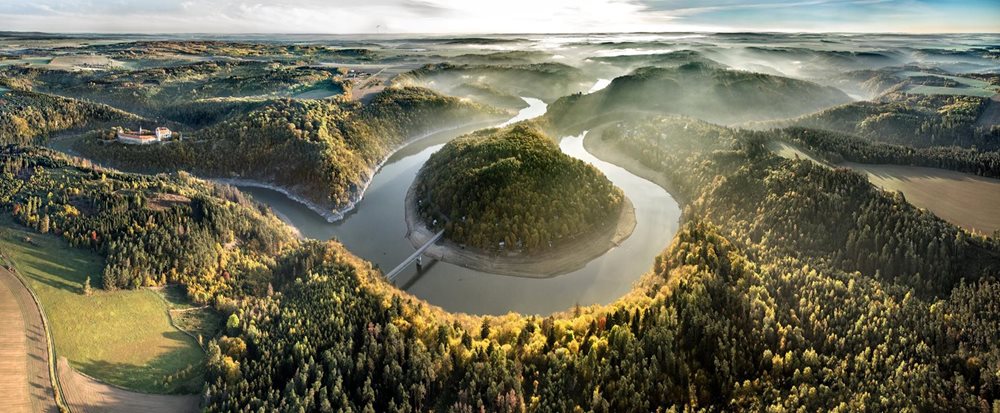 4. Around the World in an Hour: Ponds Everywhere You Look
Another unique natural attraction over which UNESCO has spread its protective wings and where you really can enjoy celebrating European Day of Parks, can be found around the little town of – Třeboň, a charming little spa town and most of all the centre of Czechia's pond and carp farming industry.

The Protected Landscape Area of Třeboňsko is even known as the land of two skies: one above your head, one mirrored in the waters of the ponds, reigned over by Rožmberk – the biggest pond in the world. This system of ponds, with nothing to match it anywhere else in the world, is interwoven by a series of hiking and biking trails, which are easy enough for kids to enjoy, too. This is the only place where you can travel all around the World in just one hour! Svět (World) is of course – you'd never have guessed – a pond.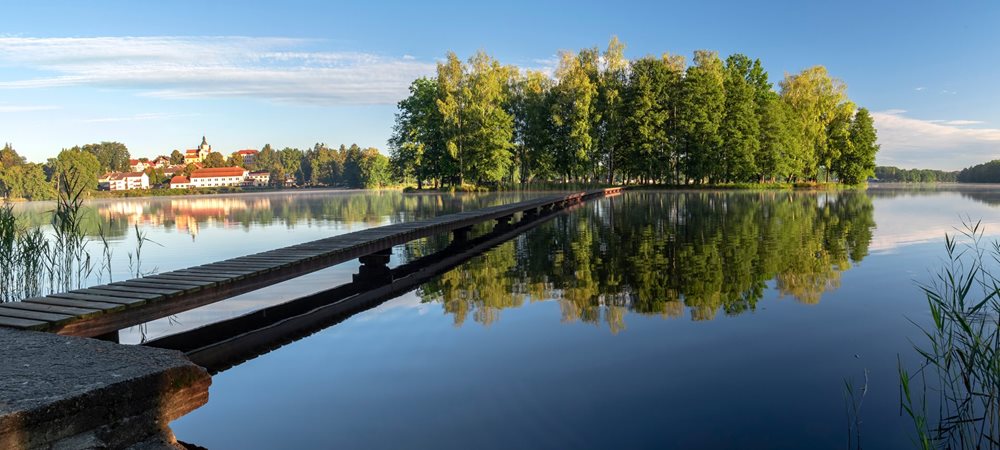 5. Have a Rocking Time in Czech Rock Towns
Or, rather than this water paradise, you'd prefer to pay tribute to the many protected areas of natural beauty in the Bohemian Paradise? This beautifully unique jewel in Czechia's natural crown is protected by UNESCO, or, to be more precise, it is part of the UNESCO Global Geopark network. What makes this magical Protected Landscape Area so special is its extraordinary natural scenery coupled with the romance of its historical heritage sites.

And how about taking a stroll in places that captured the imagination of the world-famous fairy-tale teller H. C. Andersen, not to mention Hollywood? Visit the Bohemian Switzerland National Park. Some places, such as Pravčicka brána, the biggest rock gateway in the world, you might recognise from the movie version of The Chronicles of Narnia. And, if that weren't enough, this is the birthplace of European tourism! Yet regardless of which of Czechia's rock towns you choose to celebrate nature in, you certainly won't be disappointed.
6. Head into the mountains if you love orchids
Any good celebration needs flowers! This time, however, exchange that vase of cut flowers for a living natural treasure – the region with the greatest diversity and numbers of orchids in Central Europe. Visit the White Carpathians Protected Landscape Area to revel in the breathtaking beauty of thousands of hectares of flowery meadows. You probably won't be surprised to hear that the White Carpathians are a UNESCO European Biosphere Reserve…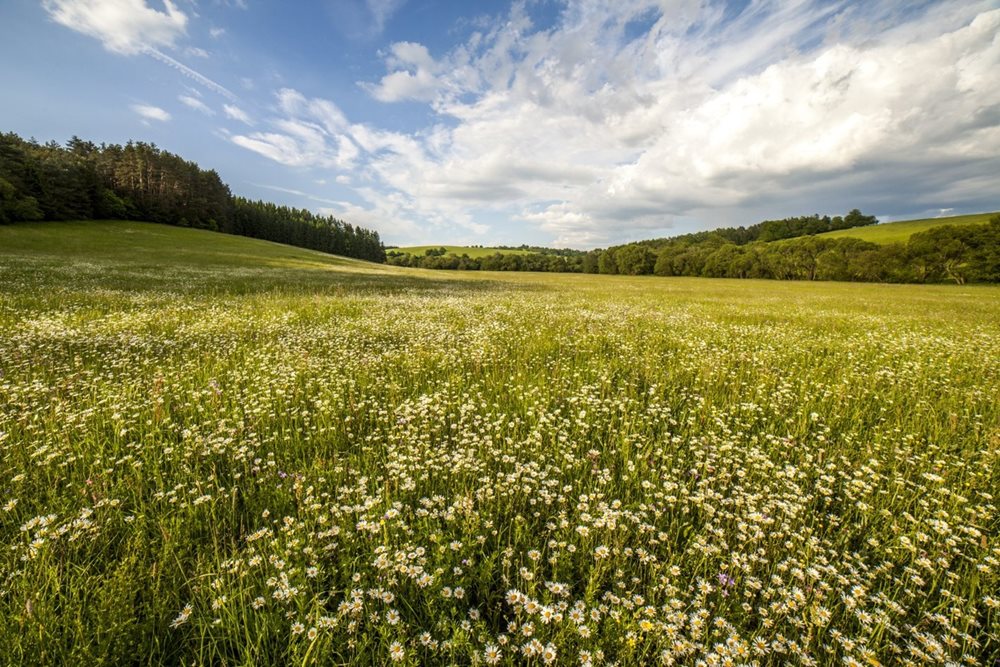 7. Discover the green face of Prague
Given that Prague is one of the greenest major cities in the world, you won't have to venture far to find a haven of nature in the Czech capital, either. In fact, the city has an amazing 100 protected natural areas you can visit! For a real spectacle, check out the Prokopské Valley canyon with its enchanting lagoons, quarries and rocky outcrops. Another spot just as stunning is the rocky valley of Divoká Šárka – one of the largest parks in Prague. You can easily get to both of these places by catching a tram.

Another oasis of green can be found in Průhonice on the edge of Prague. Its natural landscape park is the largest in Europe and is even listed as a UNESCO World Heritage Site! Let's not forget that extending into the capital from the south we have the Bohemian Karst Protected Landscape Area. This diverse landscape with all its many faces contains some 700 caves, the most famous of which are Koněprusy Caves.

Or, alternatively, you could just chill out with a laid-back picnic in one of Prague's many parks.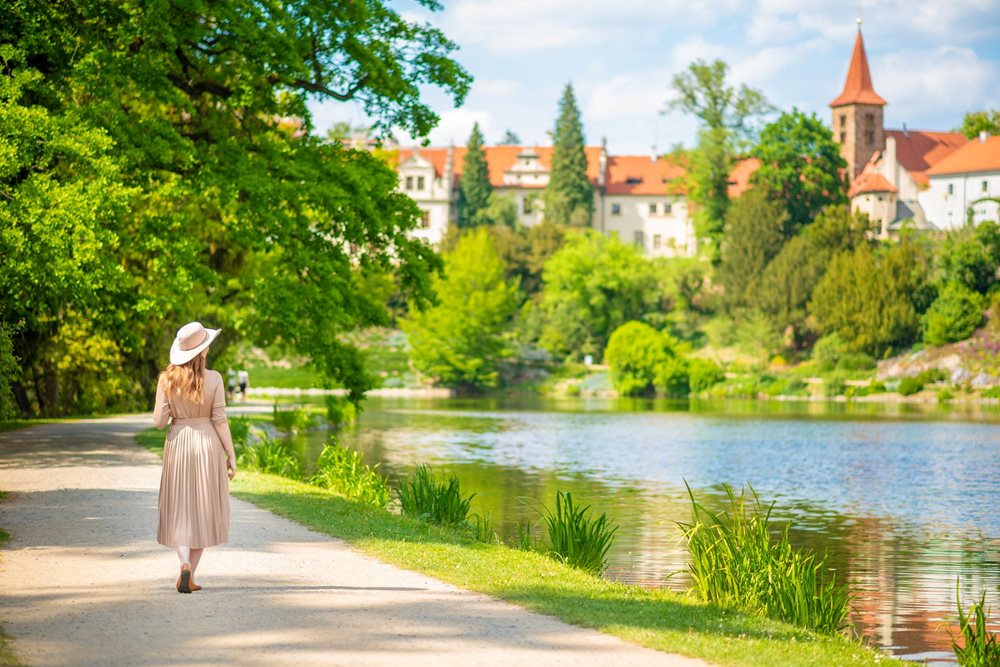 Keep in mind that European Day of Parks is not just about one day! You can celebrate and help to preserve protected areas all year round, by supporting local nature conservation initiatives, living a sustainable lifestyle not only at home, but also on your travels, and speaking up about the need to protect our nature and countryside.