Moser is among the very few glassworks where handicraft still plays first fiddle. While other glassworks have turned to machine production, Moser exclusively trusts the hands of its master glassblowers and other artists. You can now witness their work and the fruits of their labour with your own eyes.
Enter the Very Heart of Moser
In
Karlsbad
, the birthplace of Moser crystal, you can experience the authentic atmosphere of traditional glassmaking. You can smell the aroma of wood fired moulds and see how molten glass transforms into decorative artworks and drinking sets. If you are pressed for time, choose the
basic tour
, which will take you directly into the heart of the Moser glass factory to the
glassworks itself
. You can also stop by the sales gallery and museum, where an audio guide will introduce the 160-year history of Moser.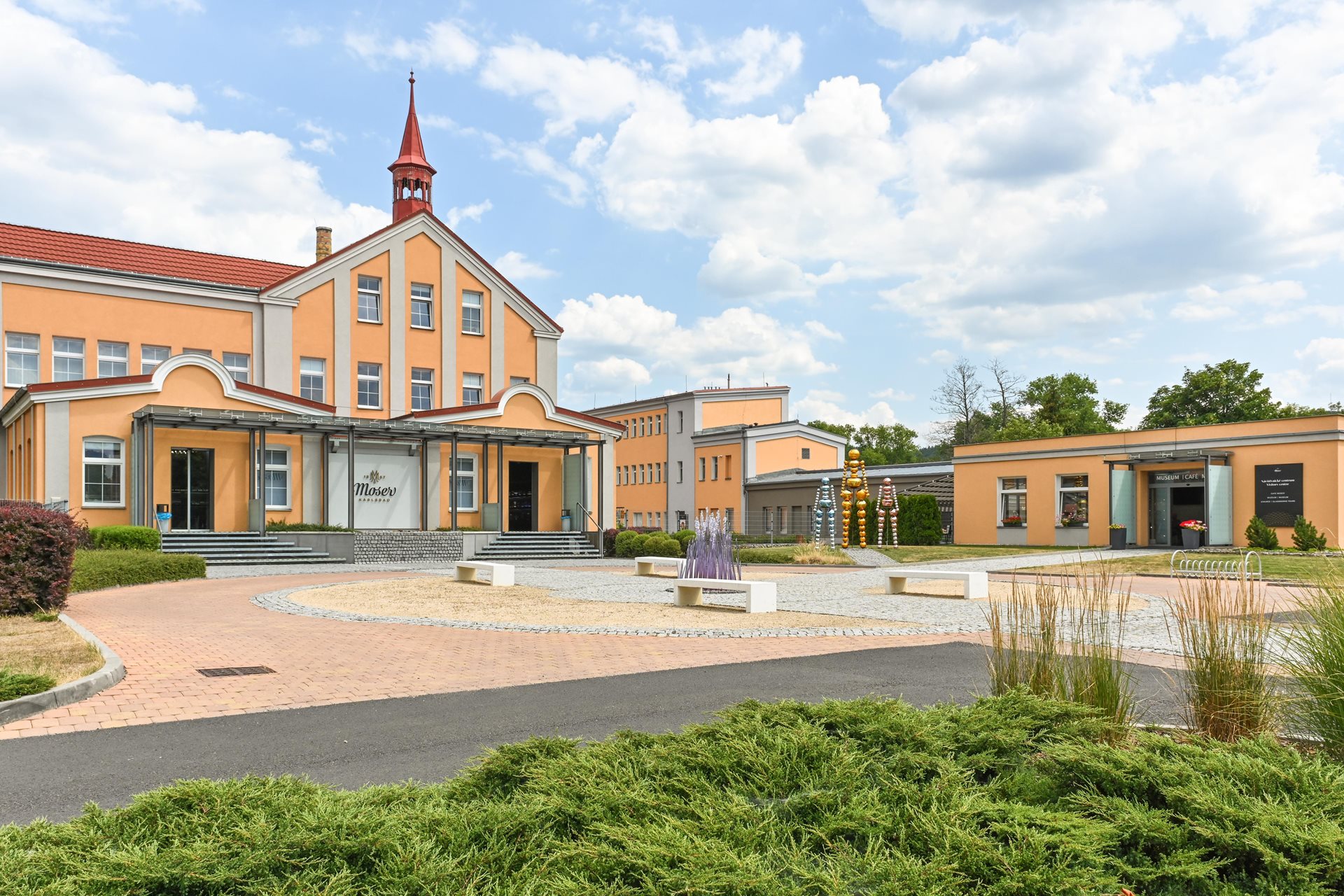 Our Master Artists Open Their Workshop Doors
The VIP circuit also includes a
visit to the cutting, moulding or engraving workshops
. It is more than just a simple tour of the space, on the contrary, you will get to see our master artists hard at work creating Moser crystal artefacts.
Become a Glass Engraver
The greatest experience awaits you on the
creative tour
. Not only will you visit all the places mentioned above, but you will also get to
try out glass engraving for yourself
. The process will take place under the tutelage of our master engraver. He will initiate you into the art, which requires extreme patience, care and a sure hand. The original motif you engrave into Moser crystal will be a unique commemoration of your visit.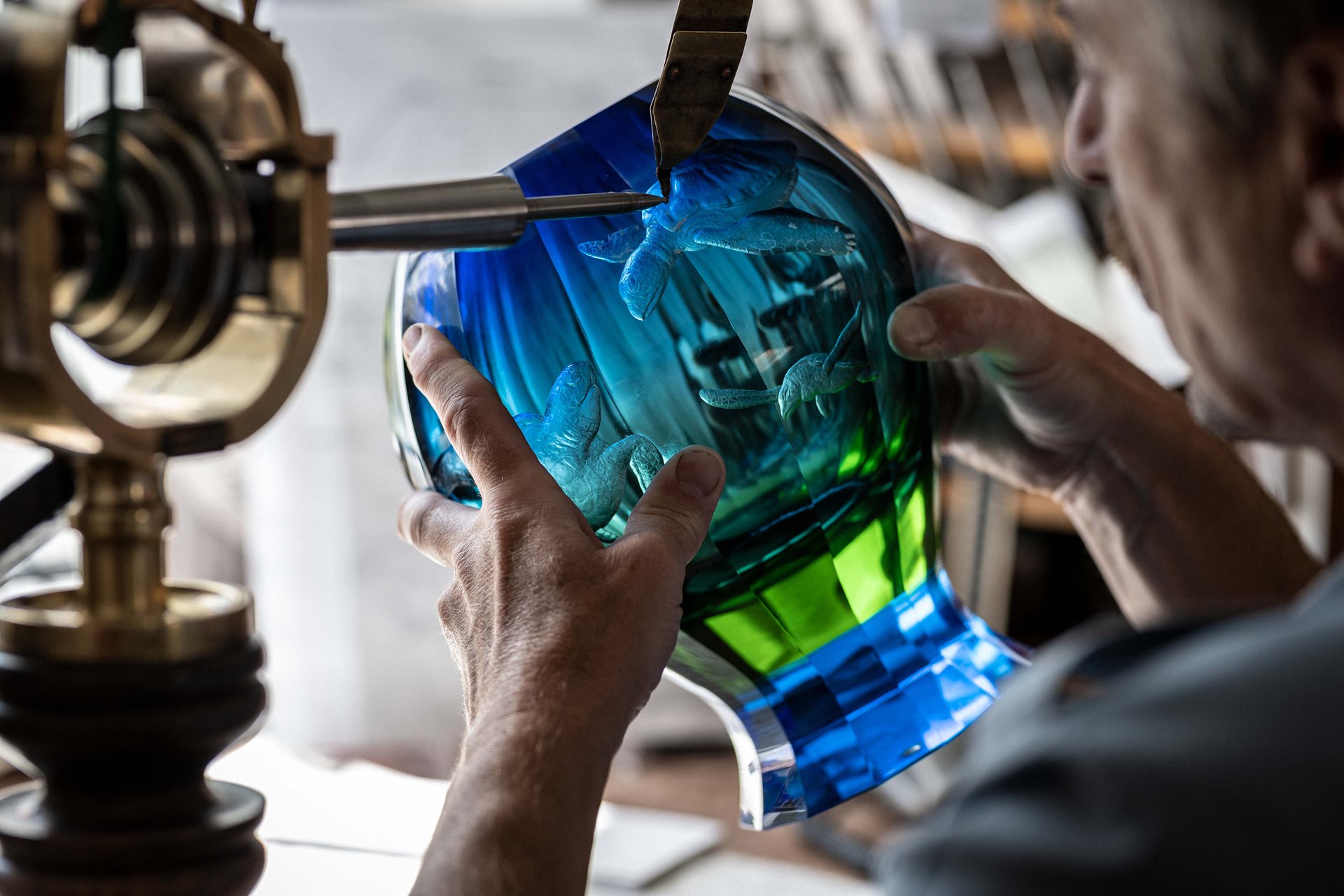 The History of Moser Glass with a Sweet Cherry on Top
Make sure you don't miss the Moser museum during your visit. Here you will get to know the rich
history of the glassworks
and learn which
famous celebrities are proud owners of our crystal art
. Choose your own pace as you will be given an
audio guide
to accompany you on your tour. Cap off your leisurely day in
Café Moser, where you can look forward to coffee and cake
made to our own original recipe. If you are looking for an original crystal gift to bring home from Karlsbad, fear not. You can buy one in our sales gallery found directly in the Moser complex.
Admire Moser Crystal in Prague
There are
two Moser sales galleries
in the Czech capital of
Prague
. The first is in the historical house on Na Příkopě street and the other is only a short distance away from the Old Town Square on Celetná street. There you can browse and purchase not only
modern and classic drinking sets
but also
decorative artworks
.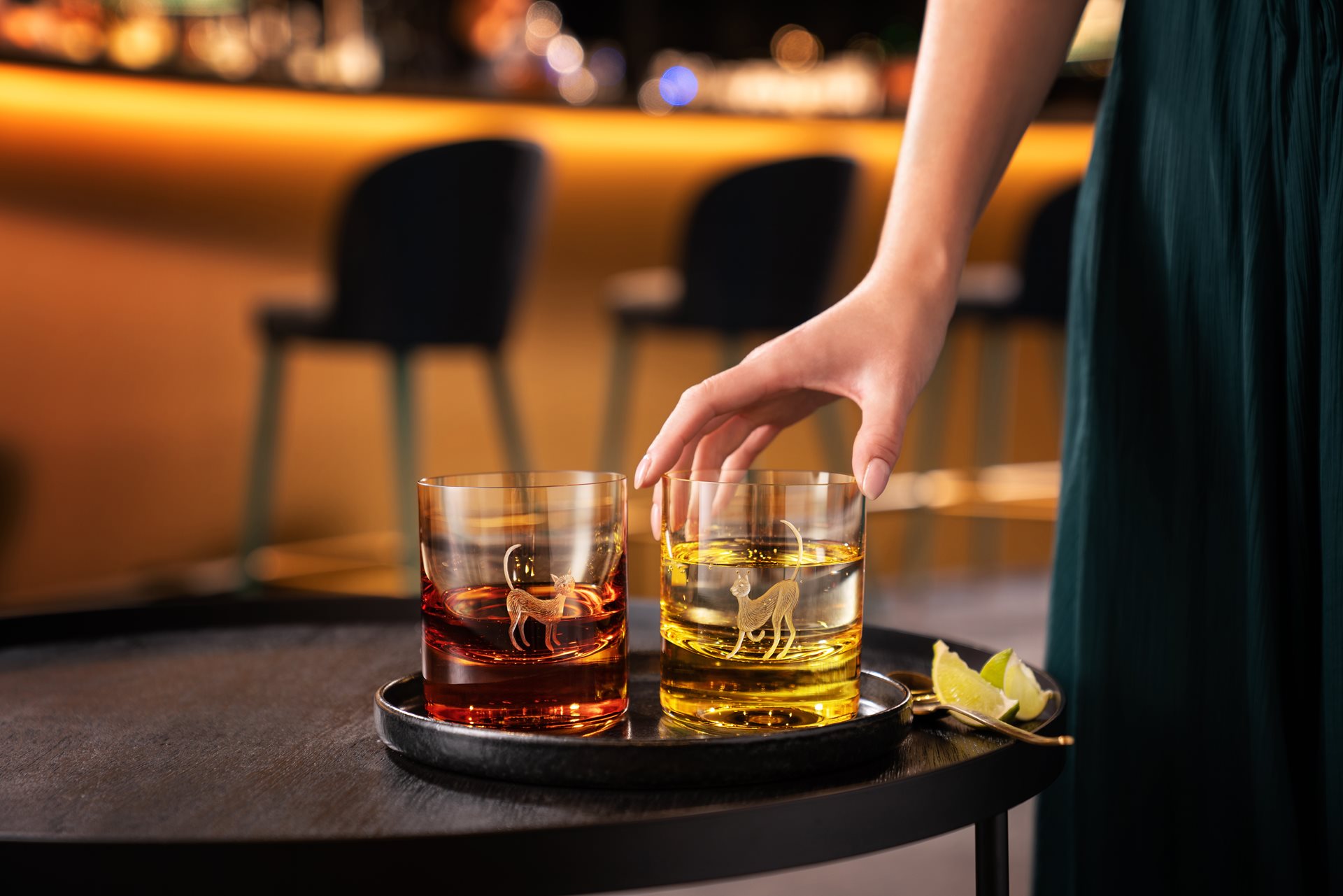 What Is It Like to Be a Glass Designer?
If, perhaps, you cannot visit Prague or Karlsbad in person, you can enjoy working with crystal glass
online
. Our
MyMoser configurator
allows you to choose an item, pick its colour and complement it with an engraving or an oroplastic décor. Then, simply click "order". Moser will
create the artwork based on your design
and send it to you wherever you wish.
Address
Kapitána Jaroše 46/19
360 06 Karlovy Vary
Moser Factory in Carlsbad
Nearby Accommodation and Restaurants