Prague Visitor Pass is a multipurpose card that allows you to get free admission to the most attractive places in Prague, such as the Prague Castle, the Old Town Hall with the astronomical clock, or museums, galleries and the zoo. It is also a public transportation ticket and can be used to rent a bicycle, take a cruise on River Vltava, use guide services and get many other discounts.
The Pass is both
physical and electronic
(e-Pass as a part of a mobile app) and it is available for
adults, students and children
. You can choose from three time periods:
two-day, three-day and five-day
(for 48, 72 or 120 hours) from activation. The mobile app has the functions of the physical pass while also acting as a guide providing essential information and events.
The list of places you can visit with the card and where it can be used can be found
here
.
You can buy the card
on-line
, in the
mobile app
or personally
at these points of sales
– Tourist Information Centres (TIC) at the Petřín Lookout Tower, Na Můstku, by the Old Town Hall or at the Václav Havel Airport. The card must be activated after purchase: either at the point of sale or directly in the app.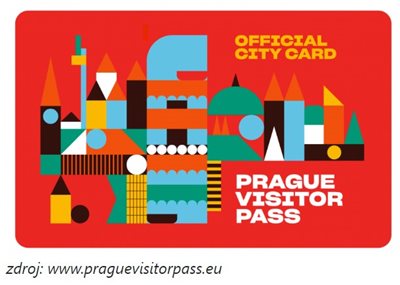 Nearby Accommodation and Restaurants