Czech glassmaking and crystal production have had a tradition spanning many centuries in the territory of the Czech Republic. And in the area near the Krkonoše (Giant Mountains) in the village of Poniklá, a completely unique tradition unparalleled anywhere in the world is alive to this day. Rautis, a company manufacturing ornaments from glass beads, is based there. The secret of production in manufactories is only known to a small handful of people and, as a result, the products are unique.
Glass beads from Bohemia
Cloth has been manufactured in the village of Poniklá in
north Bohemia
since the Middle Ages. However, over the course of time local manufactories began specialising in producing glass beads because they earned more money for them. In the early 20th century, more than 400 families made their living by making glass beads and
fashion jewellery production
in Poniklá and its surroundings. A skilful glass-bead maker would manage to produce up to three and a half thousand beads of various shapes – from elongated and pear-shaped to round, both small and fairly big, from clear, coloured, smooth and indented glass. The beads were formerly used to manufacture
necklaces
,
brooches
and
hat needles
, as well as
earrings
and to decorate folk and theatre costumes. It was only in the first half of the 20th century that most of the production moved to
festive ornaments
.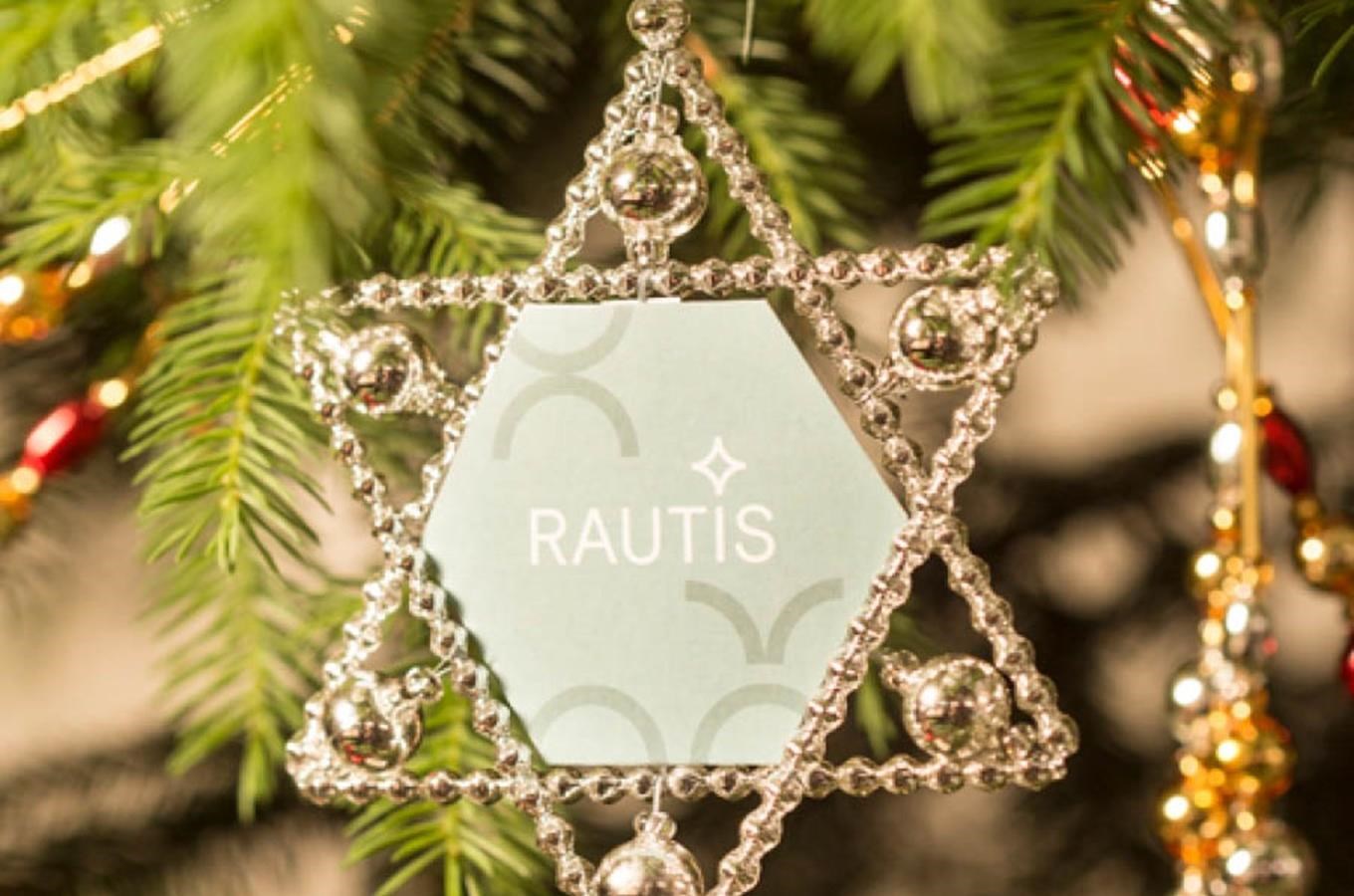 How was the first ornament created?
Who was the first artisan to take a small wire, thread glass beads on it and make the first Christmas ornament? We will never know… But it is more than one hundred years since glass beads were thread onto wires, shaped to create
stars, figures
or
colourful
and
glittering
animals
. Glass beads not only began to be blown, but also silver-coated, painted, cut and moulded to take on a great variety of shapes. Entire families would take part in the work, and from simple shapes the glass-bead makers gradually progressed towards more complex inventions. Almost everything that you can think of and perfect
for Christmas and holidays
is made from glass beads today.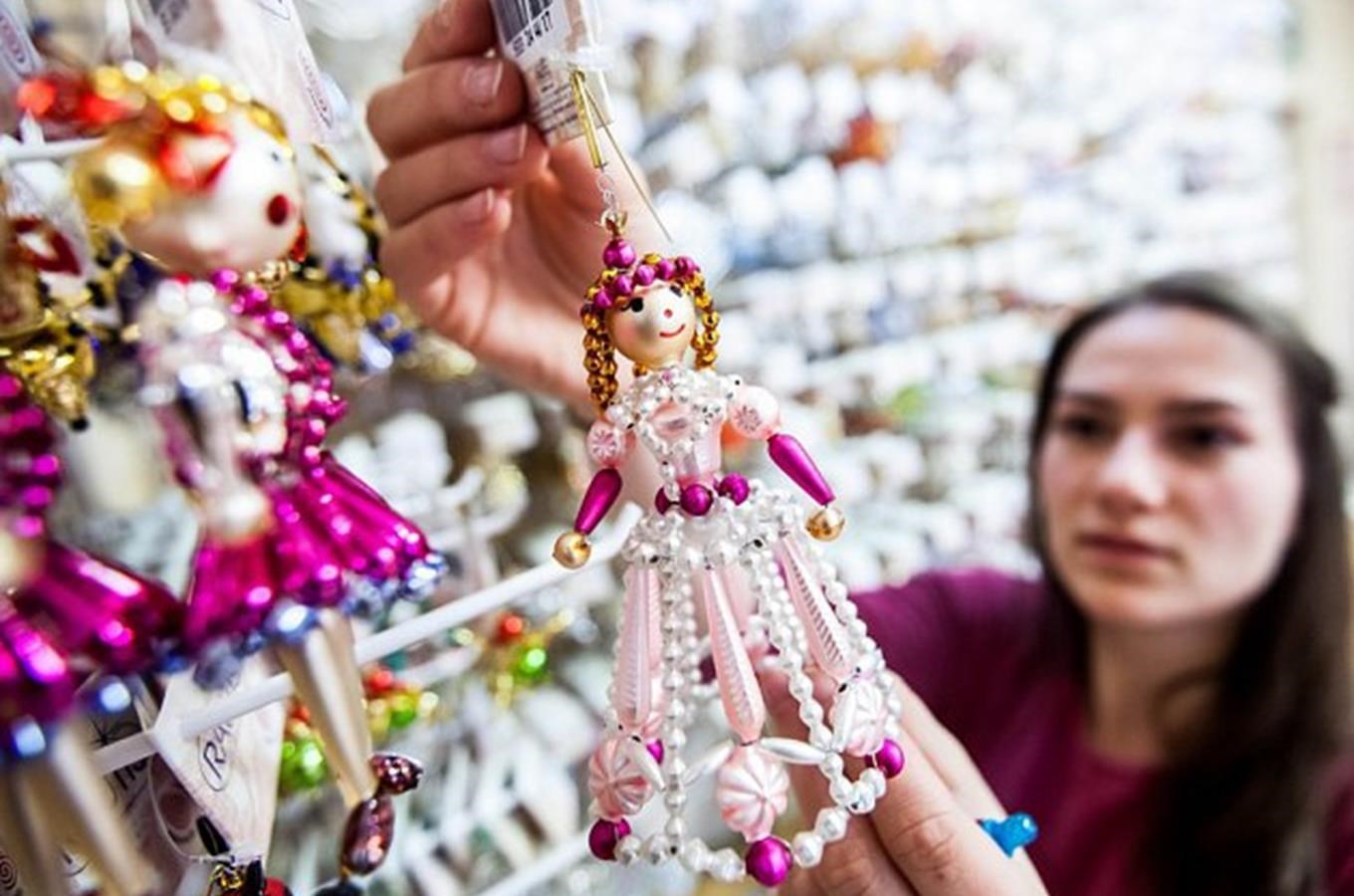 Handmade production continues in the 21st century
The ornaments have been manufactured in Poniklá in the foothills of the 
Giant Mountains
to this day in the same manner as long ago, but the classic patterns, mainly
Christmas stars and snowflakes
, continue to be the most popular, even more than one hundred years later. The manufactory in Poniklá can produce
up to 150 thousand
such ornaments
, based on 20 thousand patterns
, every year. The ornaments are not the cheapest, but one need only consider the fact that every item is a handcrafted original. And how are the ornaments made today? Rautis from Poniklá distributes new glass, possibly blowing moulds, to the blowers once a month and assigns their required production needs to them. Finished glass beads, together with the necessary material, are then picked up by cutters and threaders. They then create those magical items, which are then brought back to the company to be packaged and distributed.
So, the production process is very similar to long-defunct manufactories
, as people do not go to work in a factory but the work goes to them – everyone does what they can do at home.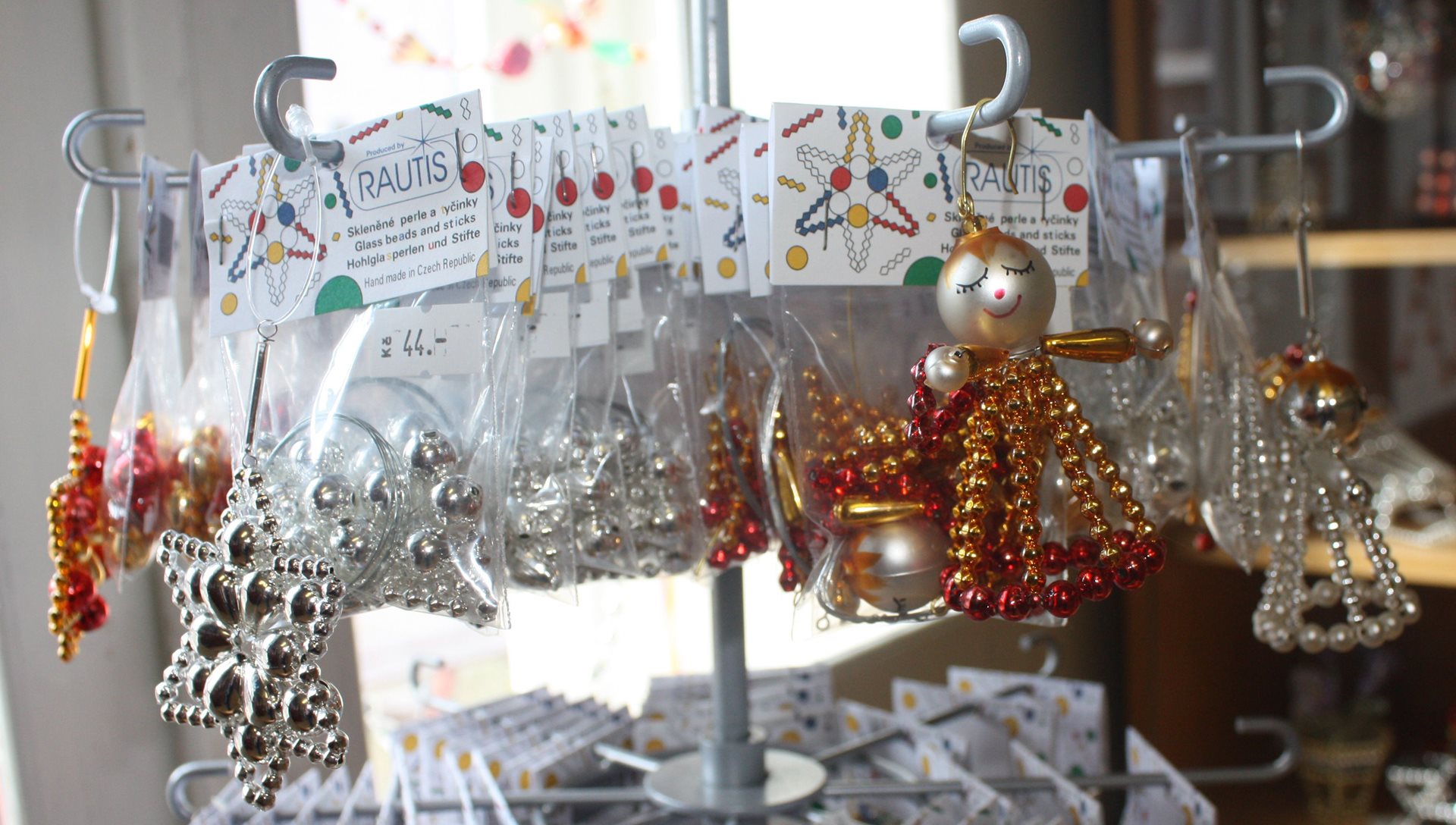 Glass beads as cultural heritage
The production process and production itself are unique to such a degree that the glass bead ornaments in the village of Poniklá have now been inscribed on the
UNESCO Intangible Cultural Heritage List
(as of December 2020).
You can also visit this place to admire this once nearly-lost craft. As the last producer of glass decorations in Poniklá, Rautis offers a one-stop
demonstration of handmade production
of Christmas glass bead decorations. In addition, you can try your own imagination and dexterity in the
creative workshop
, or get some of the DIY kits in the company shop in Poniklá or from the
www.rautis.cz
online store
to create fragile ornaments in the comfort of your home.  
Address
Rautis, a.s.
Poniklá 153
512 42 Poniklá
Nearby Accommodation and Restaurants