If brightly-coloured magnets in classic souvenir shops are not your cup of tea, you're bound to appreciate our guide to Prague's designer boutiques. We present 15 places throughout the historical centre of Czechia's capital and in its "hipster" haunts. From Czech glass and fashion through to children's toys, there's something for everyone!
The biggest design and fashion festival starts soon, on 4th October 2023!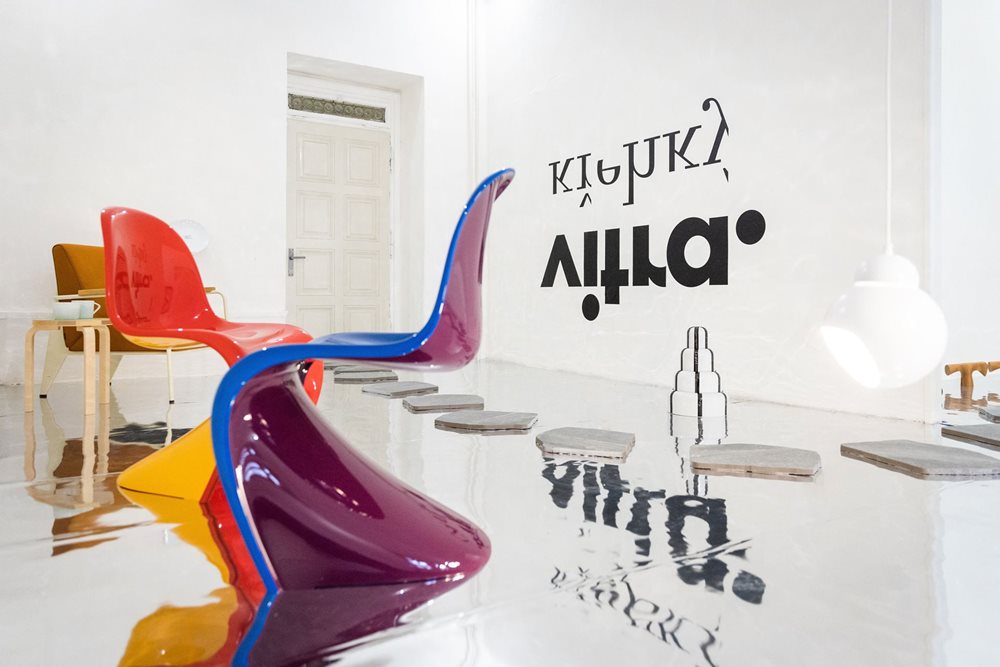 Before we get onto that, here's a tip for all design lovers. From 4th to 8th October 2023 Prague will be hosting the biggest Czech design and fashion festival, Designblok. Contemporary design will be showcased in the Prague Castle Ball Games Hall, the Trade Fair Palace, the Prague National Gallery's largest exhibition space, and at the Museum of Decorative Arts in Prague!

So now let's take a walk around Prague's design stores!
1.  CZECHDESIGN Shop: The world of Czech design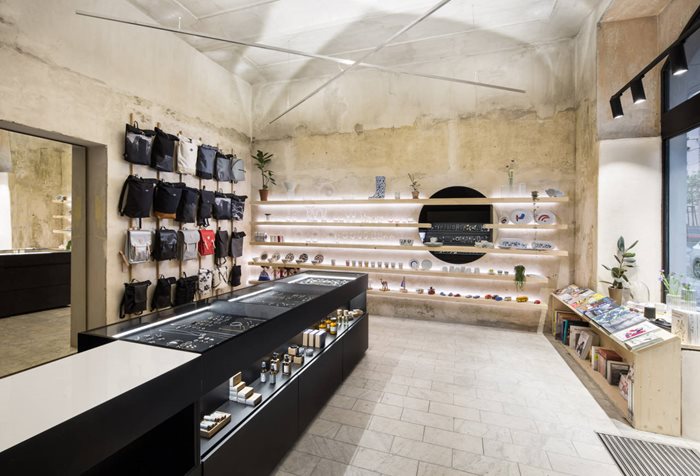 Get yourself some great works designed by young artists and the giants of Czech design. The Czech Design Centre works with Czech illustrators, graphic designers, fashion and jewellery designers, potters and industrial designers. The store offers one of the most extensive ranges of backpacks, toys, books and an amazing collection of jewellery. What about a wedding ring from Prague? Could anything be more romantic…?

www.shop.czechdesign.cz↗
Myslíkova 5, Nové Město
2.  Deelive: A mix from Czech designer workshops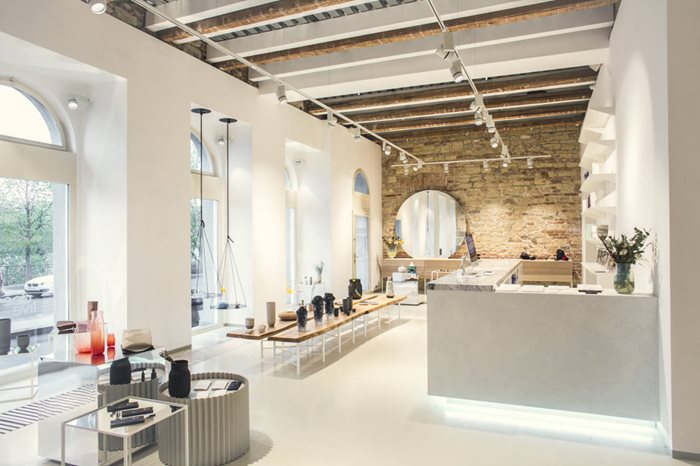 Are you into modern Czech glass, cool lighting and furniture that you won't find in just any old home? Or would you rather hunt down some original fashion from Czech designers? Check out the Deelive designer store, where you'll find something from everyone. The store, located in a stylish building just a few steps from the National Theatre, also has a stunning interior and fine views of the Vltava River.

www.deelive.cz↗
Smetanovo nábřeží 4, Staré Město
3.  Smetana Q Showroom: Fashion from young designers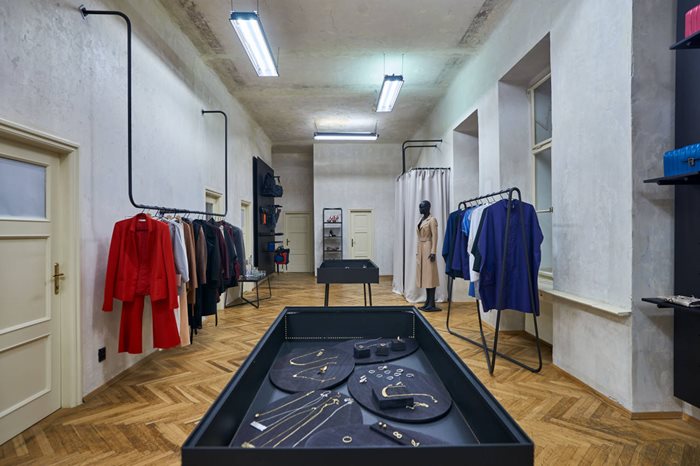 If you're visiting Deelive, don't miss the Smetana Q Showroom! This eye-catching place, dedicated to presenting the works of young designers from various fields, is located on the first floor, right above Deelive. The Showroom specialises primarily in fashion accessories, jewellery and footwear.

www.smetanaq.cz↗
Smetanovo nábřeží 4, Staré Město
4.  Ones Concept Design Store: Welcome to the apartment where you can take anything away with you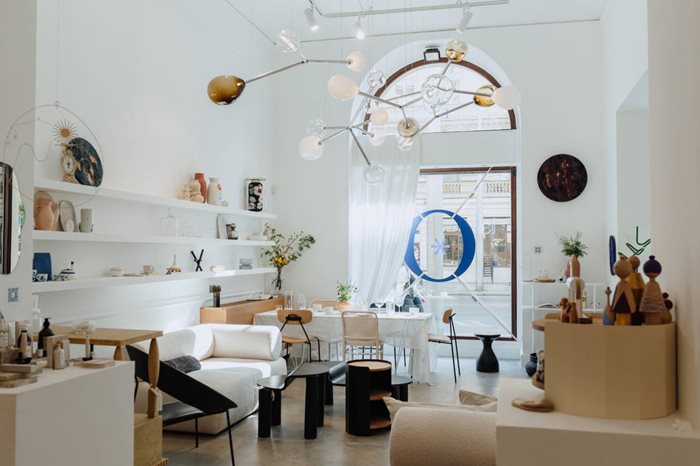 Ever heard of the Shoppable Apartment concept? That's what the Ones Concept Design Store is all about, where you'll find original works by local designers, unique brands, as well as deadstock and authentic vintage items. You can take home anything that interests you in this "apartment" - from elegant lamps and furniture, to vases of flowers, porcelain, fashion design and jewellery.

www.onesconcept.cz↗
Újezd 600/1, Malá Strana
5.  Artisème: The art of bohemian living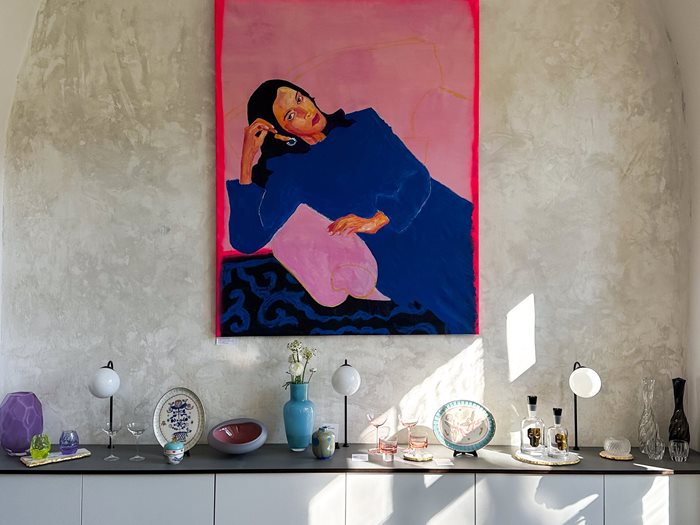 Offers the most original works by local artists and designers that will add a real snazzy touch to your home! The Artisème design store is located in a Baroque palace just a few steps from the famous Lennon Wall.

www.artiseme.com↗
Velkopřevorské náměstí 639/4a, Malá Strana
6.  Leeda: Czech fashion that hangs in the closets of Czech politicians and actresses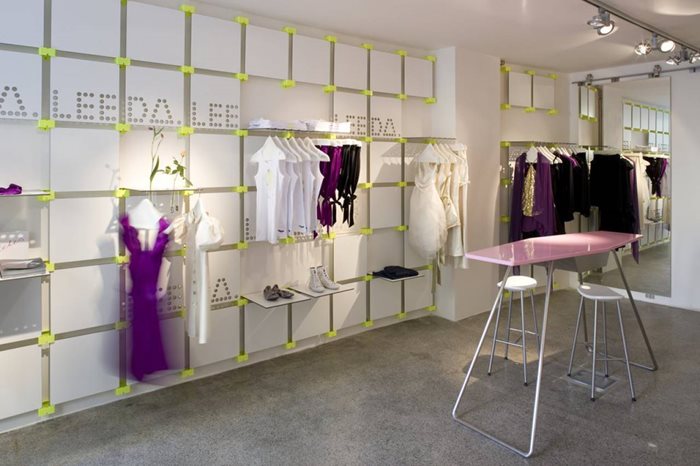 How about going home from a holiday in Czechia with some original fashion from a purely Czech brand much loved by Czech actresses and politicians? Visit the Leeda boutique, set up by designer Lucie Kutálková. Everything you see at Leeda is made in the Czech Republic with an emphasis on top-quality materials and local craft traditions. The boutique also offers a selection of works by Czech jewellery designers.

www.showroomdot.cz↗
Bartolomějská 304/1, Staré Město
7.  Antipearle: Jewellery with a touch of punk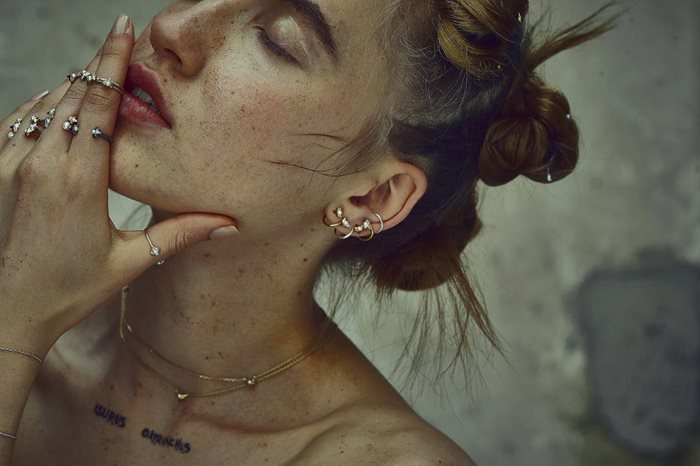 What happens when you combine a passion for aesthetics, fashion and diving? You get original jewellery from Antipearle! The pieces are created by the talented designer and photographer Markéta Márová, who is not afraid to combine elements of punk and luxury fashion in her works and spice them up with a generous dash of the beauty found in natural forms and cycles. Come find the jewellery of your dreams!

www.antipearle.com↗
Rytířská 7, Staré Město
8.  BackYard: Get yourself some new gear and something for your ears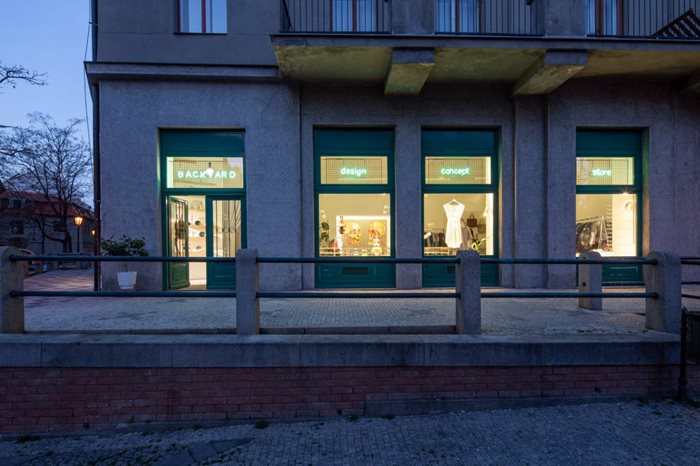 Unisex, ladies' and men's fashion, accessories and the best of modern Czech jewelcrafting. That's BackYard, a showroom tucked away in a picturesque paved little square, where you'll find Czech designers, jewelers and fashion designers. Many of these collaborate with BackYard to create some exclusive limited editions.

www.back-yard.cz↗
U Obecního dvora 2, Staré Město
9.  Showroom.: Chat with the designers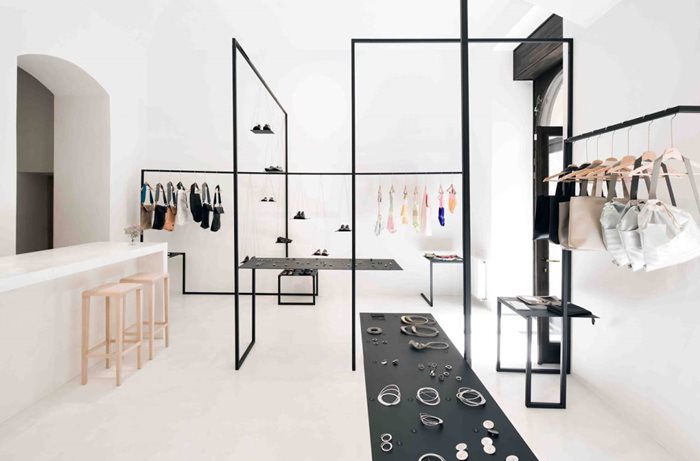 For a varied mix of clothing, jewellery, footwear, handbags, glasses frames and home design, visit the Showroom boutique near Prague's famous Art Nouveau gem - the Municipal House. This minimalist space is home to eight Czech designers (and one Hungarian brand) that you're sure to meet at the Showroom – after all, there's always at least one of them at the boutique every day, who will be happy to help you choose the right piece.

www.showroomdot.cz↗
Klimentská 3, Petrská čtvrť
10.  DOX by Qubus: A store with a modern design in the DOX Centre for Contemporary Art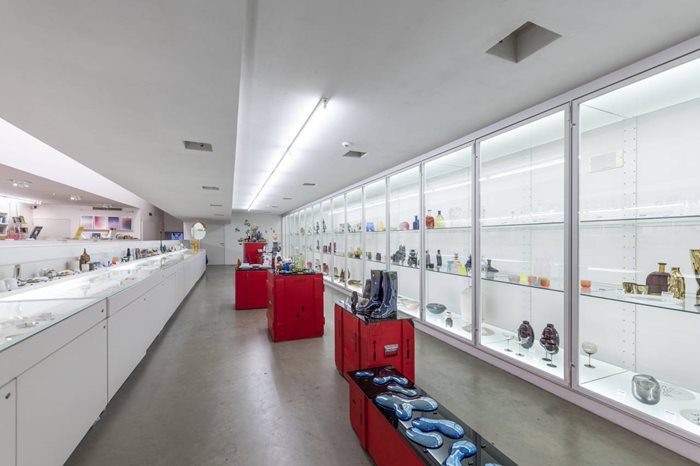 The beating heart of Prague's Art District 7 is the DOX Centre for Contemporary Art, inside of which there is an original shop with even more original goods on sale. The DOX Gallery Store, which is part of the Qubus brand founded by two leading Czech designers, Jakub Berdych Karpelis and Maxim Velčovský, showcases the very best Czech artists and designers. It's the perfect place if you're looking for unusual Czech glass, porcelain or jewellery.

www.qubus.cz↗
Poupětova 1, Holešovice
11.  Papelote: A stationer's like no other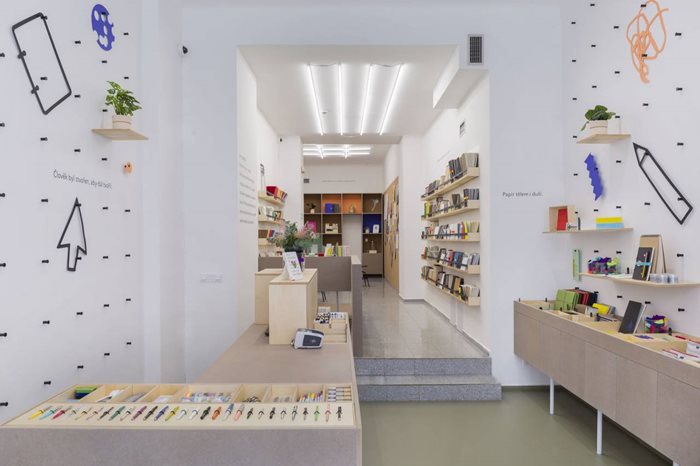 There's no stationer's like a stationer's… And definitely none like Papelote! And not just for amazing products created by Czech designers, unique conceptual works or original and ingenious gifts... The store has won a number of prestigious awards, from Designblok Store of the Year 2011 to the Czech Grand Design Store of the Year 2012! Papelote also cares a lot about sustainability.

www.papelote.cz↗
Milady Horákové 11, Letná
12.  Charaktery Design Store: Shopping with the artists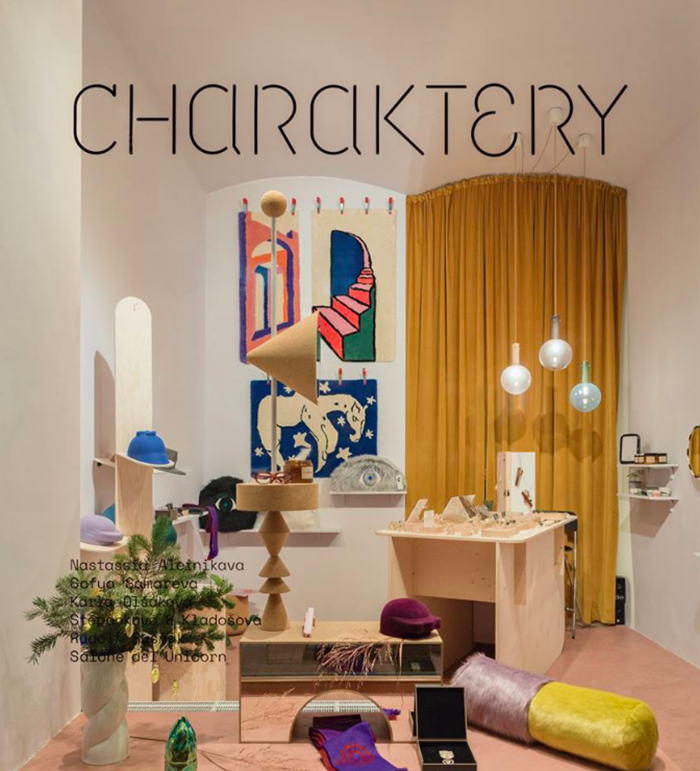 A showroom, a cosy workshop and a meeting place. Welcome to the Charaktery Design Store, which was founded by a group of friends and award-winning designers, that you have the chance to meet right there in the store and talk about the story of the item you have chosen. The store offers everything you can think of, from clothing through jewellery, glasses, handbags and ceramics to cosmetics.

www.charaktery.cz↗
Milady Horákové 13, Letná
13.  Hugo chodí bos: A world of Czech toys for all ages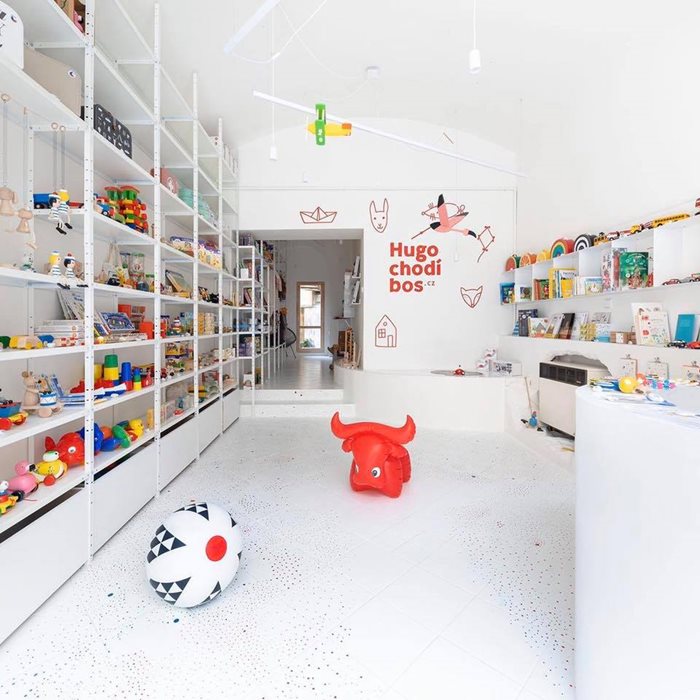 Enter a magical world packed full of childhood memories. The amazing Hugo chodí bos toy store has something for everyone. After all, it offers toys for adults as well as children. All of them are made in Czechia in homage to the Czech toymaking tradition. Don't expect any naff plastic stuff; instead, enjoy browsing the wide range of old briefcases, timeless wooden toys, jigsaw puzzles and illustrated picture books.

www.hugochodibos.cz↗
Milady Horákové 26, Letná
and
Vodičkova 35, Nové Město
14.  Ababu: Stylish toys for the youngest gamers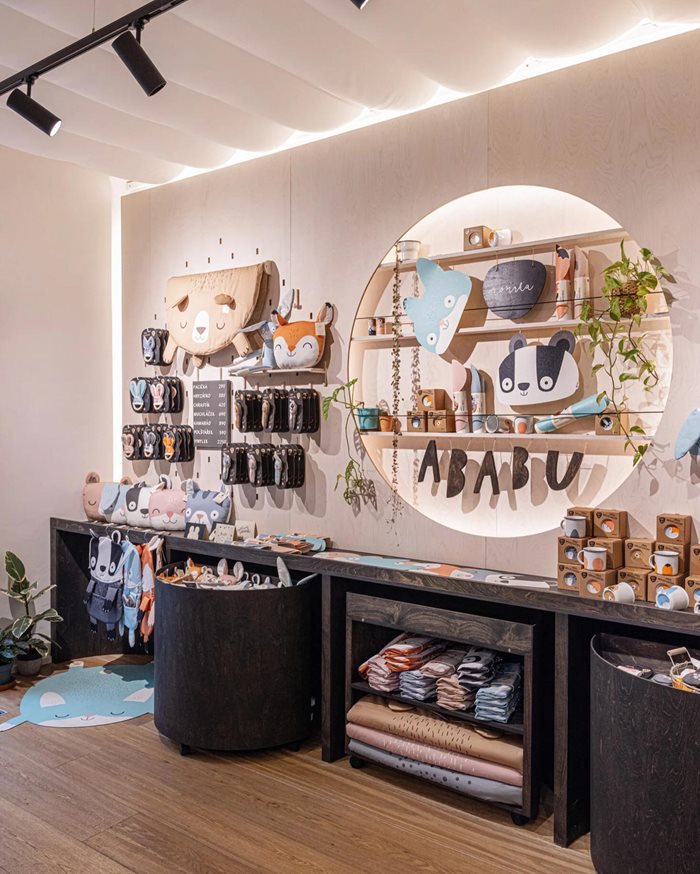 Let's keep riding the toy wave! This time, however, we're talking about original toys for babies. Ababu offers an adorable collection of Czech-made toys from original fabrics designed by the store owner – the former creative director of a digital agency. Besides complete toys, Ababu also sells printed fabric and you can take a guide home that lets you make a toy yourself! Fun not just for the kids, but for you, too.

www.ababu.cz↗
Šmeralova 146/6, Bubeneč
15.  In August Company: Gifts and accessories you won't find anywhere else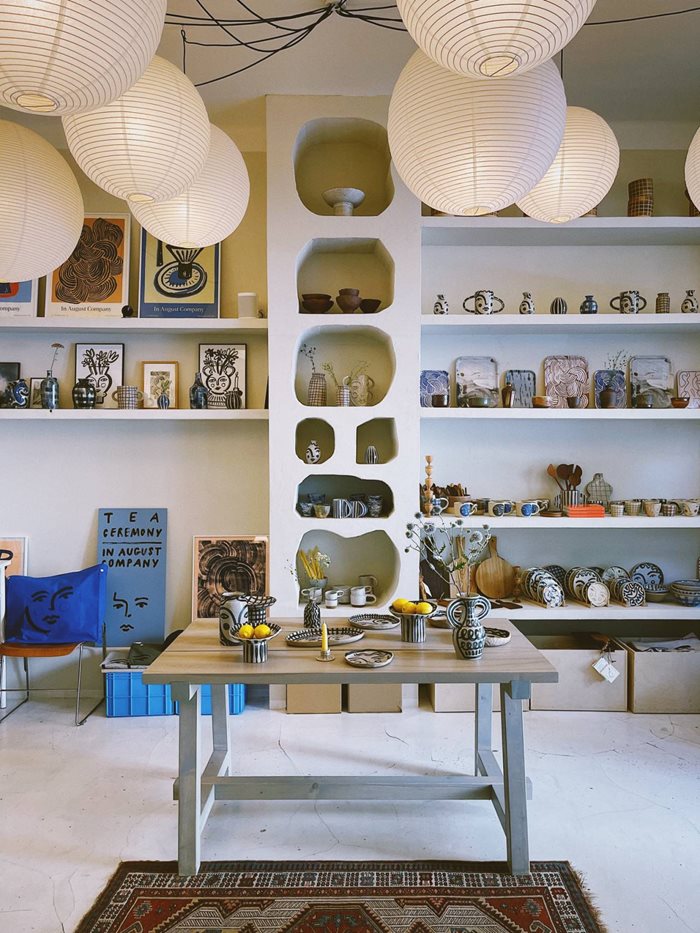 If you're looking for a little gift or something to brighten up your home, In August Company is the perfect place. The creators behind the brand are design buffs, and the products in the store are either created by them or designed and produced for them by their designer friends. Anyway, you won't find the things on sale at In August Company anywhere else. Most of the products are made in small workshops in Vysočina. The brand also works with sheltered workshops.

www.inaugustcompany.com↗
Dr. Zikmunda Wintra 791/17, Bubeneč
 
Article created in collaboration with Czechdesign↗.