Escape the everyday stress and worries. Back to the present where the only important thing is you!
Wellness in the Royal Style!
Czechia has many splendid
chateaux
. And many of them are used as wellness centres. A romantic backdrop in combination with top quality of services make them popular places for everyone who wants to escape everyday worries and relax both body and mind.
Loučeň Chateau: A Luxurious Wellness Centre and Unique Labyrinths
You can look forward to exceptional luxury in the
Loučeň Chateau
in
Central Bohemia
. The three chateau apartments are designed in the
Baroque
and
Classicist
style. A hotel pool with sauna and massages go without saying. Romantic strolls through the chateau park with unique labyrinths and mazes will enhance your experience.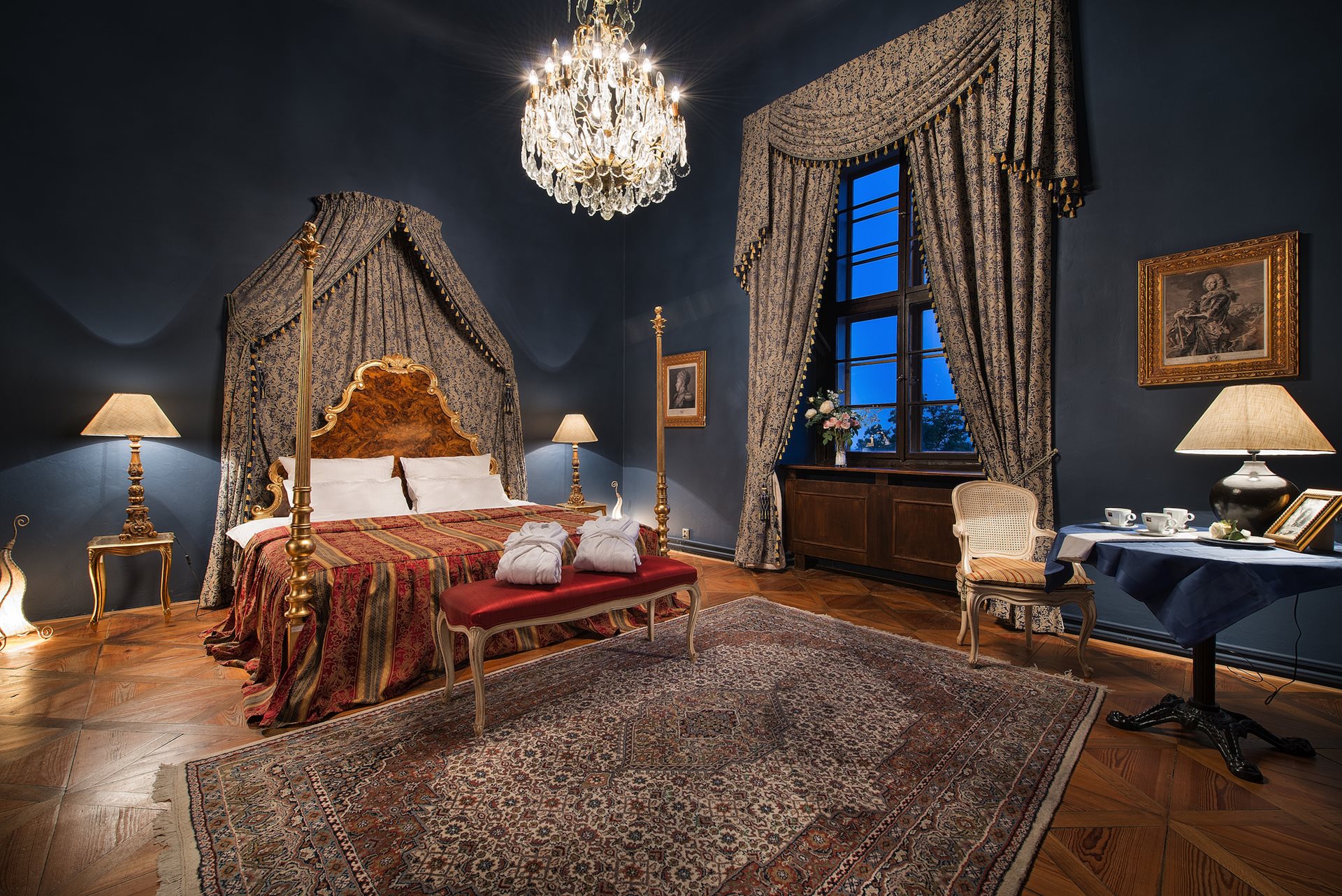 Liblice Chateau: Back to the Present!
Choose from many adventure wellness procedures in the wellness centre in the
Liblice Chateau
. Get pampered with touch and the pleasant feelings of trust, joy and relaxation. It will take you back to the present where the only important thing is you. And if you feel like it, you can rent a
bike
and explore the
chateau park
as well as its surroundings.
Valeč Chateau: Welcome to the Sauna World!
The
Baroque chateau with a hotel
can be found in the dreamy countryside of
Vysočina
by the town of
Třebíč
. The chateau accommodation offers both historical and modern rooms. The hotel has a
top-quality wellness centre
will year-round heated outdoor and indoor pools, hot tubs and a sauna world, Kneipp's walkways and an ice cave. The local wellness centre boldly competes with famous European resorts. Come see for yourselves!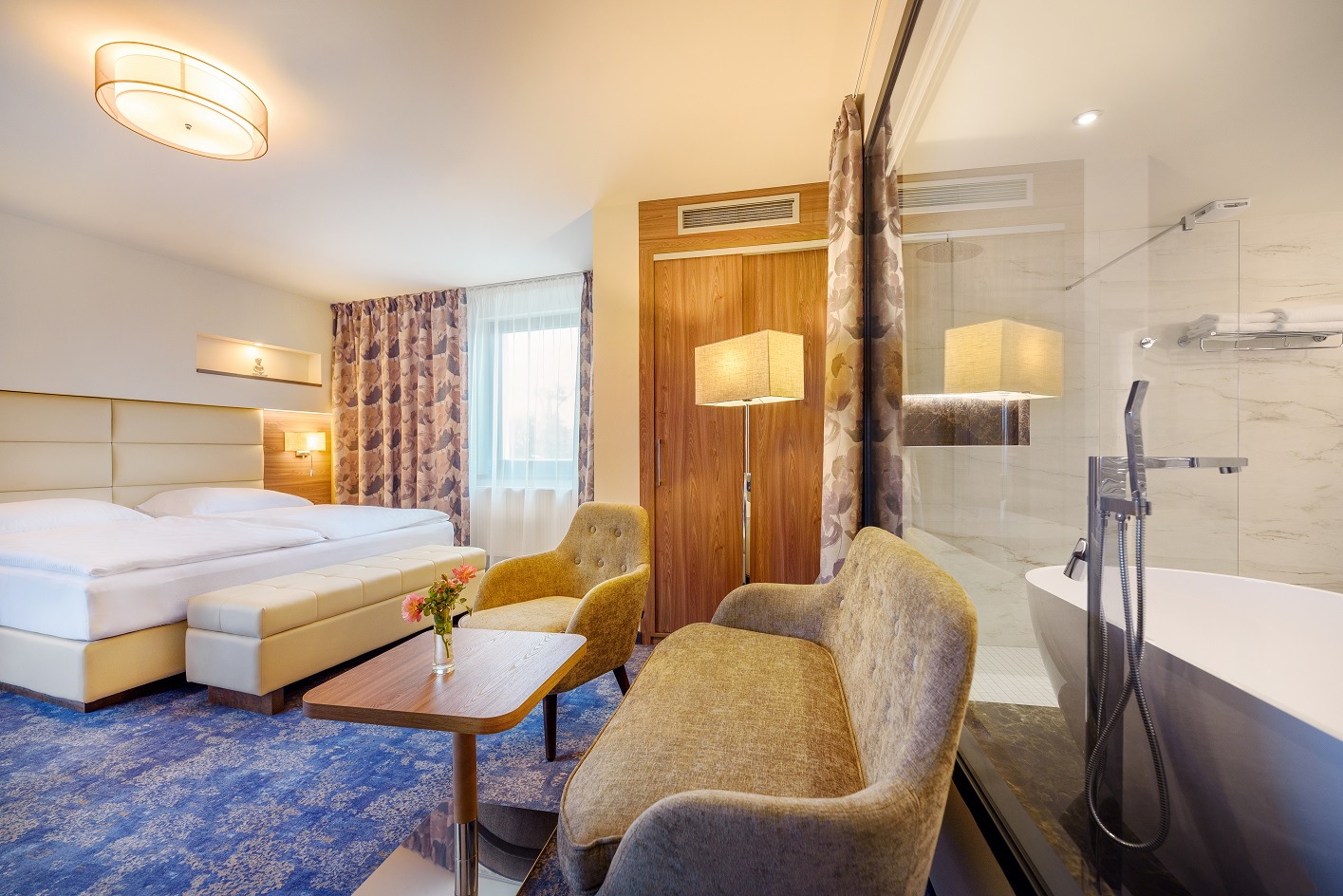 Štiřín Chateau: A Palace Pampering (Not Only) for Ladies
The
Štiřín Chateau Hotel
  is only a few kilometres away from
Prague
. It has a relaxation centre where you will find a gym, sauna, hot tubs, organic solarium and you can also book a professional massage. The accommodation is literally regal! The rooms are furnished with
original or replica furniture
from the Baroque era. If you like being active, you will appreciate the strolls through the chateau park.
Our Tip for Ladies: Try the Ladies' Party Package - Pampering for Ladies 
Petrovice Chateau: To Cloud Nine through Caribbean Storm
In
Silesia
, near the border with Poland, you will find the
Petrovice Chateau
, one of the best rated wellness chateau hotels in the country. It used to belong to Austrian Empress Sisi and today, it can belong to you at least for a while! The local wellness centre has a Finnish sauna, Kneipp's spa or whirlpool called the Caribbean Storm. The Cloud Nine treatment is a true rarity: it will take you to heaven with the use of modern technologies.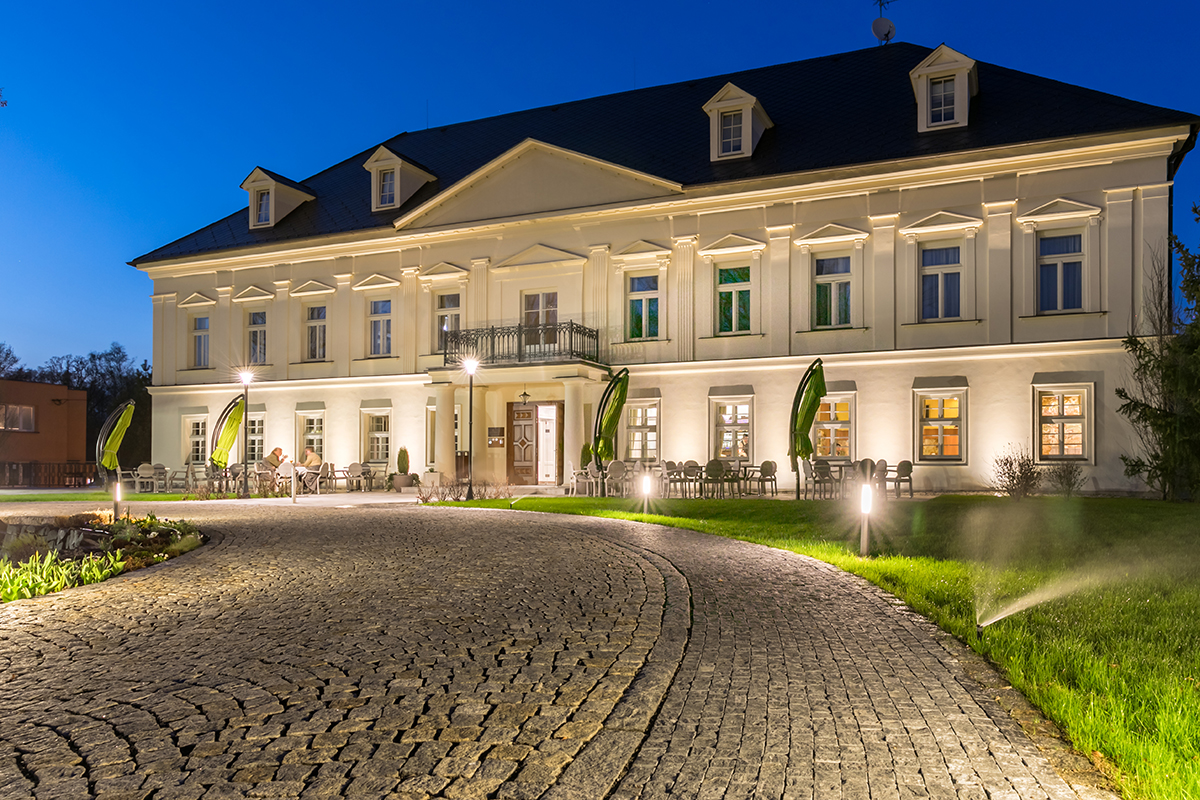 In the Mountains and in the Beer
A top wellness centre doesn't have to be the privilege of chateaux and grand mansions. It's good to get pampered, whether you like adventures in hiking boots or on skis or prefer the city.
Bouda Máma
For example, in the
Krkonoše Mountains
in
North Bohemia
you can enjoy a pleasant stay at the
Bouda Máma Wellness Hotel
. The surroundings are perfect for hikes, during which you can explore places with amazing views. Winter provides ideal conditions for cross-country or downhill skiers around
Pec pod Sněžkou
.  After a busy day, relax in a hot tub with a bubble and effervescent massage.
Svachův dvůr
It is only a few minutes away from
Český Krumlov
in 
South Bohemia
. There is a
hotel, a restaurant and a wellness centre
, as well as a chocolate factory and a
brewery
. You can look forward to a wellness hot tub, a pool, several saunas, a steam bath, a cooling zone and a relaxing lounge with a view of the countryside. You can also enjoy a relaxing Glokner beer bath. Or choose from a list of massages and wraps.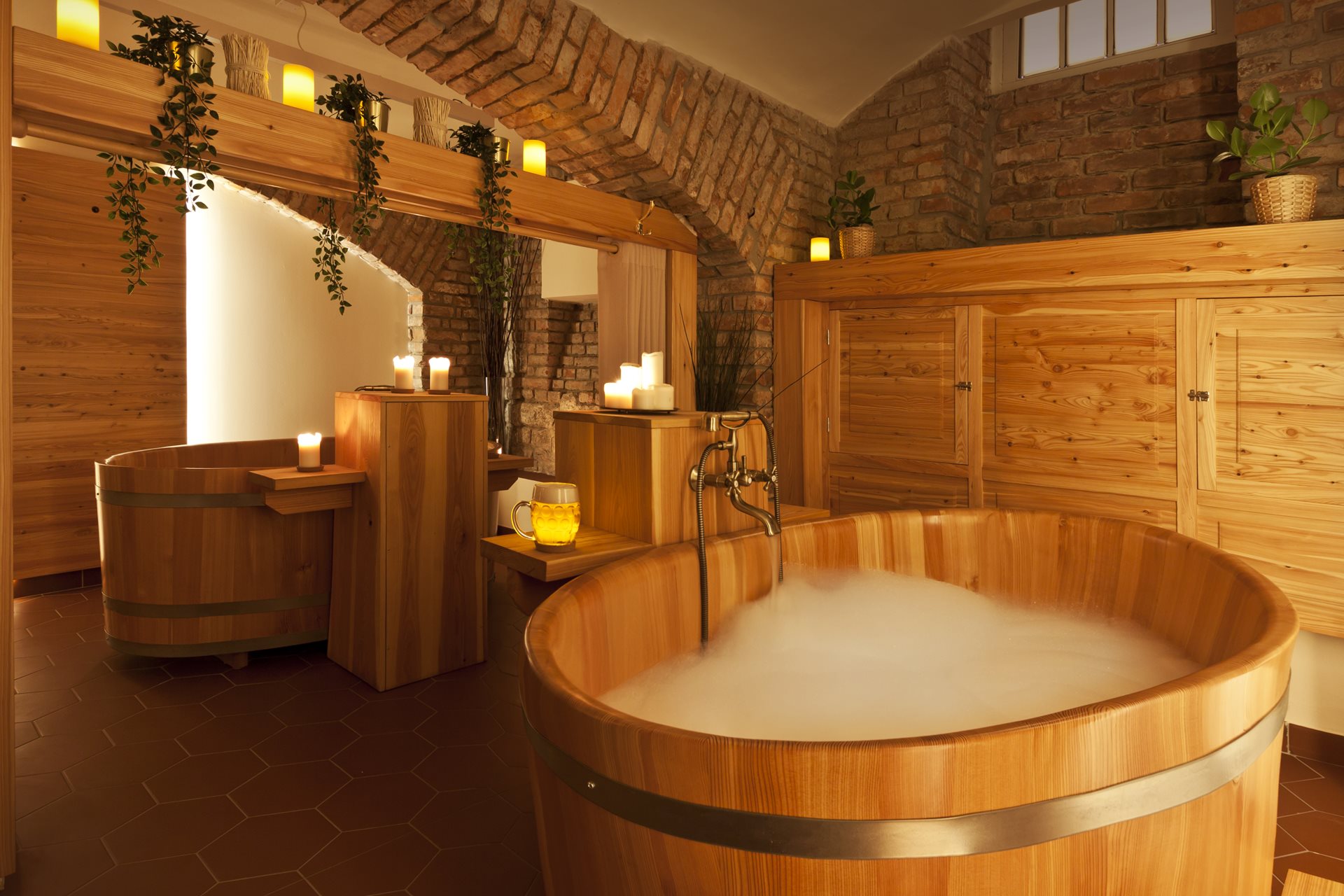 Oderberg Beer and Music Spa
The
beer and music spa
can be found in the historical basement of an Art Nouveau building in
Starý Bohumín
.  During the two-hour procedure accompanied with music, you will warm up in the infrared sauna, enjoy a bath and some refreshments in the larch tub filled with an original beer mixture, and finish your stay relaxing on special straw beds with herbs from the
Podyjí
National Park in
South Moravia
. The spa treatment also includes unpasteurised and unfiltered Oderberg 12° beer.
Wellness Hotel Vista Dolní Morava
The
Vista Wellness Hotel
can be found in the popular mountain resort of
Dolní Morava
. It offers a wide range of relaxing and reinvigorating procedures. The hotel has a pool, a hot tub, a sauna paradise, and a wide offer of massages and beauty treatments for children and adults alike.
You Must Experience This!:
Near the hotel, you will find the
Sky Walk
and the
Sky Bridge
, the longest suspension bridge in the world.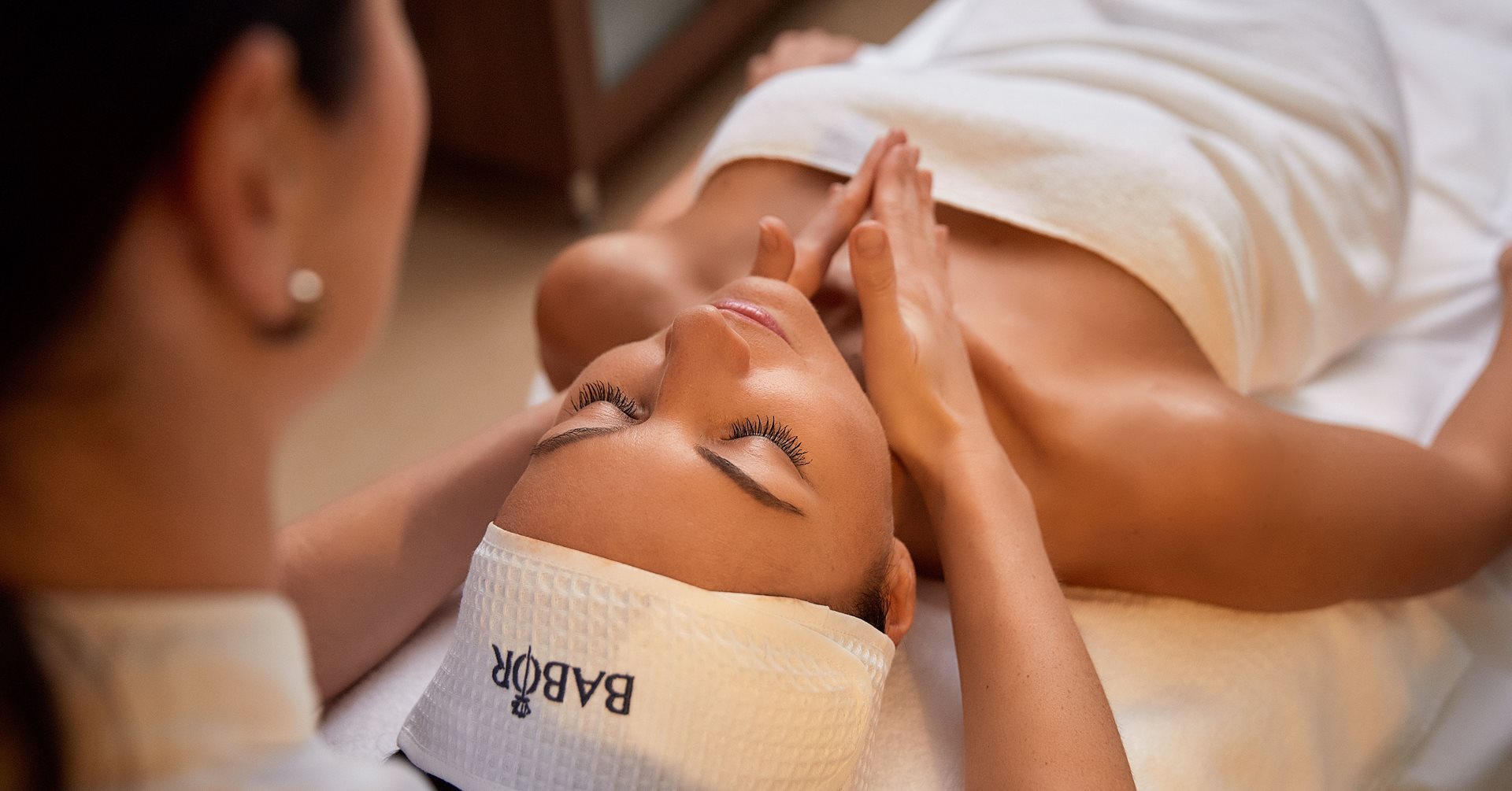 Tree of Life, Bělohrad Spa
The
Tree of Life Spa Resort
is situated near the therapeutic
Bělohrad Spa
. The modern wellness centre will help you get back in shape. It is a top hotel with exclusive spa facilities, including balneotherapy, physical therapy, electrotherapy, peat treatments and a pool. The Organic & Garden Spa offers a cosy Scandinavian sauna, sanarium and a steam bath and you can also relax in the stylish pool with a view of the garden, or visit the modern
Fitness Lab
.
Get thousands of tips for trips throughout Czechia! Download our mobile app!
Up-to-date tips for trips and events.
Current exhibitions, concerts by region or time period.
Get tips for amazing places in nature and cities or other travel tips nearby.
Discover what's nearby using a map.
Filter easily with simple settings.
Find out the weather forecast or the best time to visit... And much more!
Available in English, German, Ukrainian and Czech.